Polymetallic mineralization of the Boranja orefield, Podrinje Metallogenic District, Serbia: zonality, mineral associations and genetic features
Authors
Radosavljevic, Slobodan A.
Stojanovic, Jovica N.
Radosavljević-Mihajlović, Ana S.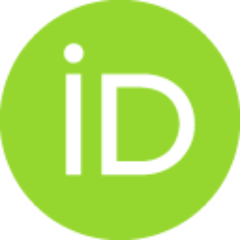 Kasic, Vladan D.
Article
Abstract
The Serbo-Macedonian Metallogenetic Province, part of the Alpine metallogenic belt, hosts several ore deposits in mainly three geotectonic units: the Vardar Zone, the Serbo-Macedonian massif, and to a lesser extend the Dinarides. This metallogenic province includes the most significant Pb-Zn and Sb deposits in Serbia, as well as smaller Bi, Mo, Cu, Fe, Sn, Au and minor U, Wand Hg deposits, which are genetically related to emplacement of granitoids. The Podrinje Metallogenic District belongs to the Serbo-Macedonian Metallogenetic Province and incorporates several smaller orefields: Cer (Northwest Serbia), Boranja (West Serbia), and Srebrenica (East Bosnia and Herzegovina). Polymetallic deposits in the Boranja orefield are genetically related to the emplacement of the Tertiary Boranja granodiorite complex. The orefield contains a large number of sulfide deposits with Pb-Zn, and Sb with subordinate Cu, As, Bi and Ag. Small magnetite deposits connected to pyrometasomatic (skarn) stage are
...
also significant. Skarns are of calcic type, and were formed along contacts of Triassic limestones and quartz diorites. Ore minerals are similar among the various types of orebodies in the Boranja orefield and consist of sulfides, sulfosalts [Pb-Bi-(Ag)-Te-Cu, Pb-Sb-(As), Sb-Cu-(Ag, Fe, Zn)], tellurides, native metals and alloys, oxides and complex-oxides, and gangue minerals. Minerals of the Boranja orefield were formed in several successive stages, which together correspond to a single regional-scale mineralization event that is genetically related to the subvulcanic-plutonic intrusion of the Neogene-aged magmatic Boranja complex. This can be best demonstrated by the zonal arrangement of several metallic mineral associations [Fe-Cu(Bi) - GT Pb(Ag)-Zn - GT Sb(As) - GT CaF2(Pb-Zn)], with increasing distance from the Boranja granodiorite. Silver occurs as a minor metal principally as Ag-tetrahedrite, with subordinate native silver, Ag-bearing gold and pyrargyrite. Significant quantities of Ag can also be accommodated in galena as it is found to contain varied amounts of Ag, Bi and Sb (0.001-0.936, 0-3.345, and 0.012-0.510 wt%, respectively). The presence of both Ag and Bi in significant amounts in a Pb-rich sulfide system is essential for development of galena [solid solution alpha-(Pb-2, AgSb, AgBi)S-2]. This study demonstrates that silver, the most economic metal in Boranja orefield, is mainly accommodated in the galena structure, with lesser amounts present in the form of visible and/or invisible Pb-Bi-(Ag) sulfosalts.
Keywords:
polymetallic ore / sulfosalts / native metals / Boranja orefield / Serbo-Macedonian Metallogenetic Province
Source:
Periodico di Mineralogia, 2013, 82, 1, 61-87
Projects: