Inhibition of Vascular Smooth Muscle Cell Proliferation by Gentiana lutea Root Extracts
Authors
Kesavan, Rushendhiran
Potunuru, Uma Rani
Nastasijević, Branislav J.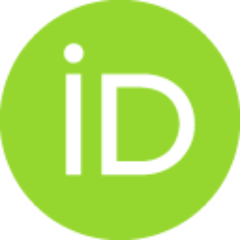 Avaneesh, T.
Joksić, Gordana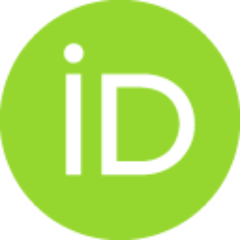 Dixit, Madhulika
Article
Abstract
Gentiana lutea belonging to the Gentianaceae family of flowering plants are routinely used in traditional Serbian medicine for their beneficial gastro-intestinal and anti-inflammatory properties. The aim of the study was to determine whether aqueous root extracts of Gentiana lutea consisting of gentiopicroside, gentisin, bellidifolin-8-O-glucoside, demethylbellidifolin-8-O-glucoside, isovitexin, swertiamarin and amarogentin prevents proliferation of aortic smooth muscle cells in response to PDGF-BB. Cell proliferation and cell cycle analysis were performed based on alamar blue assay and propidium iodide labeling respectively. In primary cultures of rat aortic smooth muscle cells (RASMCs), PDGF-BB (20 ng/ml) induced a two-fold increase in cell proliferation which was significantly blocked by the root extract (1 mg/ml). The root extract also prevented the S-phase entry of synchronized cells in response to PDGF. Furthermore, PDGF-BB induced ERK1/2 activation and consequent increase in cel
...
lular nitric oxide (NO) levels were also blocked by the extract. These effects of extract were due to blockade of PDGF-BB induced expression of iNOS, cyclin D1 and proliferating cell nuclear antigen (PCNA). Docking analysis of the extract components on MEK1, the upstream ERK1/2 activating kinase using AutoDock4, indicated a likely binding of isovitexin to the inhibitor binding site of MEK1. Experiments performed with purified isovitexin demonstrated that it successfully blocks PDGF-induced ERK1/2 activation and proliferation of RASMCs in cell culture. Thus, Gentiana lutea can provide novel candidates for prevention and treatment of atherosclerosis.
Source:
PLoS One, 2013, 8, 4
Projects:
Council of Scientific and Industrial Research (CSIR), Government of India, Department of Biotechnology (DBT), Government of India, Indo-EU FUNCFOOD project, [BT/IN/EU/17/SN/2009]