Thermal and photocatalytic behavior of Ti/LDH nanocomposites
Autori
Hadnadjev-Kostic, M.
Vulic, T.
Ranogajec, J.
Marinkovic-Neducin, R.
Radosavljević-Mihajlović, Ana S.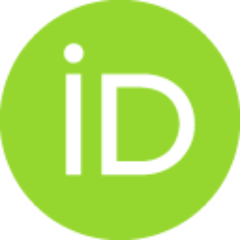 Članak u časopisu
Apstrakt
The development of nanocomposite photocatalyst based on layered double hydroxides (LDHs) associated with TiO2 was the subject of this research. The thermally activated Zn-Al LDHs were selected as catalyst support precursor because of their proven photocatalytic activity and therefore their possible contribution to overall activity of novel Ti-Zn-Al nanocomposite. The catalyst precursor (Zn-Al LDH) was synthesized by low supersaturation coprecipitation method, and its association with active TiO2 component targeting the formation of novel Ti-Zn-Al nanocomposite was achieved by wet impregnation. Simultaneous thermal analysis (TG-DTA) was used to investigate the thermal behavior of Zn-Al LDH and Ti-Zn-Al LDHs. Complementary, morphology, texture, and structure characterization was carried out. The photocatalytic test reaction was performed under UV light using the methylene blue degradation. The results confirmed a successful impregnation of TiO2 on catalyst support precursor Zn-Al-LDH fol
...
lowed by considerable change in morphology and structure of Zn-Al LDH precursor. It was concluded that the synergic effect between TiO2 and Zn-Al LDH precursor contributes to the overall photocatalytic activity.
Ključne reči:
Zinc containing layered double hydroxides / Thermal activation / TG / DTA / Methylene blue photodegradation
Izvor:
Journal of Thermal Analysis and Calorimetry, 2013, 111, 2, 1155-1162
Projekti: