Trace Determination of Carbendazim Fungicide Using Adsorptive Stripping Voltammetry with a Carbon Paste Electrode Containing Tricresyl Phosphate
Authors
Ashrafi, Amir M.
Đorđević, Jelena S.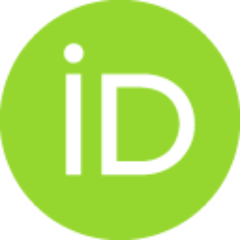 Guzsvany, Valeria
Svancara, Ivan
Trtić-Petrović, Tatjana M.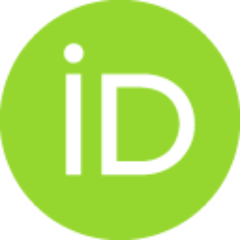 Purenović, Milovan M.
Vytras, Karel
Article
Abstract
In this study, a carbon paste electrode based on tricresyl phosphate (TCP-CPE) as a binder has been applied to the voltammetric characterization and determination of Carbendazim fungicide (methyl-1H-benzimidazol-2-yl-carbamate, MBC). The pH effect (in Britton-Robinson buffers, pH 2.0-8.0), as well as the presence of 2-hydroxypropyl-beta-cyclodextrin (HPCD) on the electrochemical behavior of MBC were investigated. In the potential range of interest, the oxidation signal was observed with the overall shape strongly dependent upon pH and exhibiting the most favorable signal-to-noise ratio in mild acidic solutions (pH 4.0). This has indicated that also protons are involved in the electrode transformation of MBC. Furthermore, it was confirmed that addition of 3.6.10(-5) mol L-1 HPCD significantly enhanced the sensitivity towards the target analyte. The experimental conditions optimised for the determination of MBC in the differential pulse adsorptive stripping voltammetric mode (DPAdSV) wer
...
e as follows: initial potential, -0.10 V vs. Ag/AgCl; final potential, +1.30 V; accumulation potential, -0.35 V; accumulation time, 120 s, and the scan rate, 100 mV s(-1). The method developed offers linearity in the concentration range of 5.0 .10(-7) - 1.0.10(-5) mol L-1 MBC, with r = 0.995 and the limit of detection of about 3.0.10(-7) mol L-1. In a model sample of spiked river water, the recovery rate achieved was 101.9 % (at the concentrations from 1.0.10(-6) to 3.0.10(-6) mol L-1 MBC), suggesting one that the procedure can be applied in analysis of real samples.
Keywords:
Adsorptive stripping voltammetry / Carbon paste electrode / Carbendazim / Fungicide / Determination / River water
Source:
International Journal of Electrochemical Science, 2012, 7, 10, 9717-9731
Projects: