Measurement of jet fragmentation into charged particles in pp and PbPb collisions at root s(NN)=2.76 TeV
Authors
Chatrchyan, S.
Adžić, Petar
Đorđević, Miloš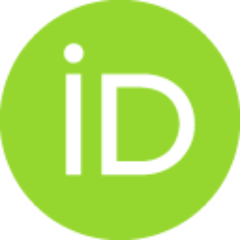 Ekmedzic, M.
Krpic, D.
Milošević, Jovan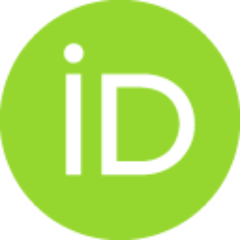 Milenović, Predrag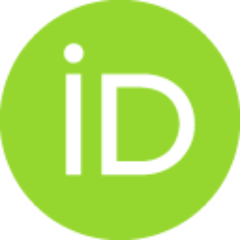 Rekovic, V.
CMS Collaboration (ukupan broj autora: 2211)
Article
Abstract
Jet fragmentation in pp and PbPb collisions at a centre-of-mass energy of 2.76 TeV per nucleon pair was studied using data collected with the CMS detector at the LHC. Fragmentation functions are constructed using charged-particle tracks with transverse momenta p(T) GT 4 GeV/c for dijet events with a leading jet of p(T) GT 100 GeV/c. The fragmentation functions in PbPb events are compared to those in pp data as a function of collision centrality, as well as dijet-p(T) imbalance. Special emphasis is placed on the most central PbPb events including dijets with unbalanced momentum, indicative of energy loss of the hard scattered parent partons. The fragmentation patterns for both the leading and subleading jets in PbPb collisions agree with those seen in pp data at 2.76 TeV. The results provide evidence that, despite the large parton energy loss observed in PbPb collisions, the partition of the remaining momentum within the jet cone into high-p(T) particles is not strongly modified in comp
...
arison to that observed for jets in vacuum.
Keywords:
Hadron-Hadron Scattering
Source:
Journal of High Energy Physics, 2012, 10
Projects:
FMSR (Austria), FNRS (Belgium), FWO (Belgium), CNPq (Brazil), CAPES (Brazil), FAPERJ (Brazil), FAPESP (Brazil), MES (Bulgaria), CERN, CAS (China), MoST (China), NSFC (China), COLCIENCIAS (Colombia), MSES (Croatia), RPF (Cyprus), MoER [SF0690030s09], ERDF (Estonia), Academy of Finland, MEC, HIP (Finland), CEA, CNRS/IN2P3 (France), BMBF, Germany, DFG (Germany), HGF (Germany), GSRT (Greece), OTKA (Hungary), NKTH (Hungary), DAE (India), DST (India), IPM (Iran), SFI (Ireland), INFN (Italy), NRF, WCU (Korea), LAS (Lithuania), CINVESTAV (Mexico), CONACYT (Mexico), SEP (Mexico), SEP, and UASLP-FAI (Mexico), MSI (New Zealand), PAEC (Pakistan), MSHE (Poland), NSC (Poland), FCT (Portugal), JINR (Armenia), JINR (Belarus), JINR (Georgia), JINR (Ukraine), JINR (Uzbekistan), MON (Russia), RosAtom (Russia), RAS (Russia), RFBR (Russia), MSTD (Serbia), MICINN (Spain), CPAN (Spain), Swiss Funding Agencies (Switzerland), NSC (Taipei), TUBITAK (Turkey), TAEK (Turkey), STFC (United Kingdom), DOE and NSF (USA), Marie-Curie programme, European Research Council (European Union), Leventis Foundation, A.P. Sloan Foundation, Alexander von Humboldt Foundation, Belgian Federal Science Policy Office, Fonds pour la Formation a la Recherche dans lIndustrie et dans lAgriculture (FRIA-Belgium), Agentschap voor Innovatie door Wetenschap en Technologie (IWT-Belgium), Council of Science and Industrial Research, India, HOMING PLUS programme of Foundation for Polish Science, European Union, Regional Development Fund