Performance of CMS muon reconstruction in pp collision events at root s=7Tev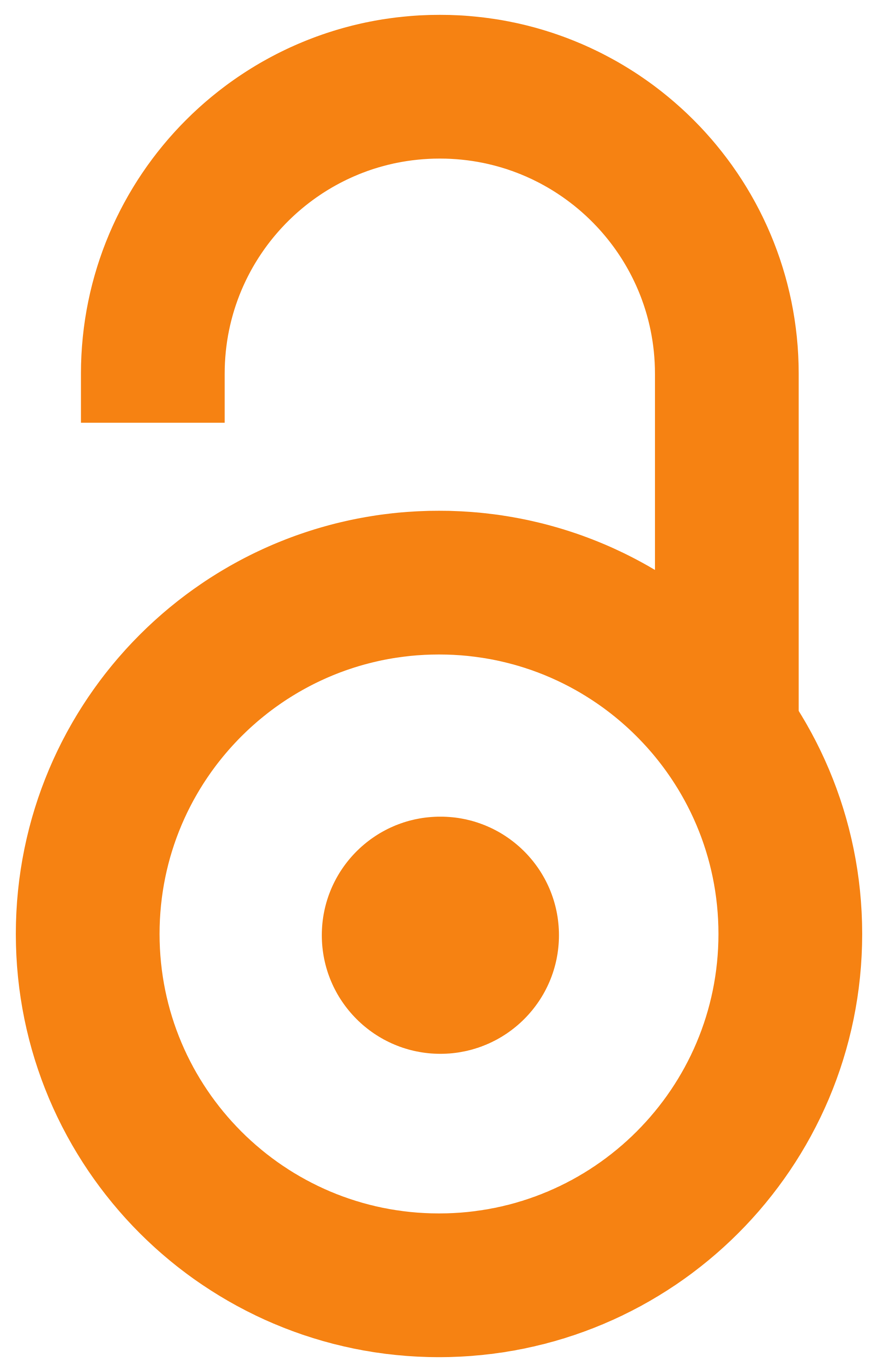 2012
Authors
Chatrchyan, S.
Adžić, Petar
Đorđević, Miloš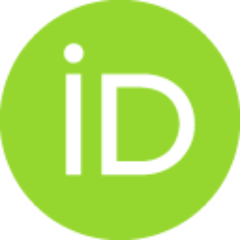 Ekmedzic, M.
Krpic, D.
Milošević, Jovan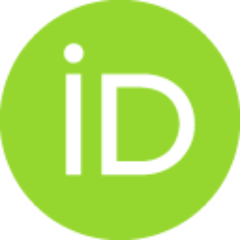 Milenović, Predrag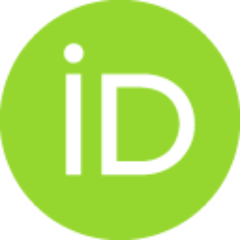 Rekovic, V.
CMS Collaboration (ukupan broj autora: 2278)
Article
Abstract
The performance of muon reconstruction, identification, and triggering in CMS has been studied using 40pb(-1) of data collected in pp collisions at root s = 7TeV at the LHC in 2010. A few benchmark sets of selection criteria covering a wide range of physics analysis needs have been examined. For all considered selections, the efficiency to reconstruct and identify a muon with a transverse momentum p(T) larger than a few GeV/c is above 95% over the whole region of pseudorapidity covered by the CMS muon system, vertical bar eta vertical bar LT 2.4, while the probability to misidentify a hadron as a muon is well below 1%. The efficiency to trigger on single muons with p(T) above a few GeV/c is higher than 90% over the full eta range, and typically substantially better. The overall momentum scale is measured to a precision of 0.2% with muons from Z decays. The transverse momentum resolution varies from 1% to 6% depending on pseudorapidity for muons with p(T) below 100GeV/c and, using cosmi
...
c rays, it is shown to be better than 10% in the central region up to p(T) = 1TeV/c. Observed distributions of all quantities are well reproduced by the Monte Carlo simulation.
Keywords:
Performance of High Energy Physics Detectors / Large detector-systems performance / Simulation methods and programs / Particle identification methods / Muon spectrometers / Particle tracking detectors / Particle tracking detectors (Gaseous detectors)
Source:
Journal of Instrumentation, 2012, 7
Projects:
Austrian Federal Ministry of Science and Research, Belgium Fonds de la Recherche Scientifique, and Fonds voor Wetenschappelijk Onderzoek, Brazilian Funding Agency CNPq, Brazilian Funding Agency CAPES, Brazilian Funding Agency FAPERJ, Brazilian Funding Agency FAPESP, Bulgarian Ministry of Education and Science, CERN, Chinese Academy of Sciences, Ministry of Science and Technology, and National Natural Science Foundation of China, Colombian Funding Agency (COLCIENCIAS), Croatian Ministry of Science, Education and Sport, Research Promotion Foundation, Cyprus, Estonian Academy of Sciences and NICPB, Academy of Finland, Finnish Ministry of Education and Culture, and Helsinki Institute of Physics, Institut National de Physique Nucleaire et de Physique des Particules / CNRS, and Commissariat a lEnergie Atomique et aux Energies Alternatives / CEA, France, Bundesministerium fur Bildung und Forschung, Deutsche Forschungsgemeinschaft, and Helmholtz-Gemeinschaft Deutscher Forschungszentren, Germany, General Secretariat for Research and Technology, Greece, National Scientific Research Foundation, and National Office for Research and Technology, Hungary, Department of Atomic Energy and the Department of Science and Technology, India, Institute for Studies in Theoretical Physics and Mathematics, Iran, Science Foundation, Ireland, Istituto Nazionale di Fisica Nucleare, Italy, Korean Ministry of Education, Science and Technology and the World Class University program of NRF, Korea, Lithuanian Academy of Sciences, Mexican Funding Agency CINVESTAV, Mexican Funding Agency CONACYT, Mexican Funding Agency SEP, Mexican Funding Agency UASLP-FAI, Ministry of Science and Innovation, New Zealand, Pakistan Atomic Energy Commission, State Commission for Scientific Research, Poland, Fundacao para a Ciencia e a Tecnologia, Portugal, JINR (Armenia, Belarus, Georgia, Ukraine, Uzbekistan), Ministry of Science and Technologies of the Russian Federation, and Russian Ministry of Atomic Energy, Ministry of Science and Technological Development of Serbia, Ministerio de Ciencia e Innovacion, and Programa Consolider-Ingenio 2010, Spain, Swiss Funding Agency ETH Board, Swiss Funding Agency ETH Zurich, Swiss Funding Agency PSI, Swiss Funding Agency SNF, Swiss Funding Agency UniZH, Swiss Funding Agency Canton Zurich, Swiss Funding Agency SER, National Science Council, Taipei, Scientific and Technical Research Council of Turkey, and Turkish Atomic Energy Authority, Science and Technology Facilities Council, U.K., U.S. Department of Energy, U.S. National Science Foundation, Marie-Curie programme, European Research Council (European Union), Leventis Foundation, A.P. Sloan Foundation, Alexander von Humboldt Foundation, Associazione per lo Sviluppo Scientifico e Tecnologico del Piemonte (Italy), Belgian Federal Science Policy Office, Fonds pour la Formation a la Recherche dans lIndustrie et dans lAgriculture (FRIA-Belgium), Agentschap voor Innovatie door Wetenschap en Technologie (IWT-Belgium), Council of Science and Industrial Research, India
Related items
Showing items related by title, author, creator and subject.
Abramowicz, H.; Abusleme, A.; Afanaciev, K.; Aguilar, J.; Alvarez, E.; Avila, D.; Benhammou, Y.; Bortko, L.; Borysov, O.; Bergholz, M.; Božović-Jelisavčić, Ivanka; Castro, E.; Chelkov, G.; Coca, C.; Daniluk, W.; Dumitru, L.; Elsener, K.; Fadeyev, V.; Firlej, M.; Firu, E.; Fiutowski, T.; Ghenescu, V.; Gostkin, M.; Henschel, H.; Idzik, M.; Ishikawa, A.; Kananov, S.; Kollowa, S.; Kotov, S.; Kotula, J.; Kozhevnikov, D.; Kruchonok, V.; Krupa, B.; Kulis, Sz; Lange, W.; Lesiak, T.; Levy, A.; Levy, I.; Lohmann, W.; Lukić, Strahinja; Milke, C.; Moron, J.; Moszczynski, A.; Neagu, A. T.; Novgorodova, O.; Oliwa, K.; Orlandea, M.; Pandurović, Mila; Pawlik, B.; Preda, T.; Przyborowski, D.; Rosenblat, O.; Sailer, A.; Sato, Y.; Schumm, B.; Schuwalow, S.; Smiljanić, Ivan; Smolyanskiy, P.; Swientek, K.; Teodorescu, E.; Terlecki, P.; Wierba, W.; Wojton, T.; Yamaguchi, S.; Yamamoto, Hitoshi; Zawiejski, L.; Zgural, I. S.; Zhemchugov, A.

(

Journal of Instrumentation

,

2015

)

Vraničar, Andrej; Todorović, Nataša; Nikolov, Jovana; Tenjović, Branislava; Stojković, Ivana; Jovančević, Nikola; Hansman, Jan; Krmar, Miodrag

(Београд : Институт за нуклеарне науке "Винча" : Друштво за заштиту од зрачења Србије и Црне Горе,

2017

)

Živanović, Miloš Z.; Pantelić, Gordana K.; Rajačić, Milica; Krneta-Nikolić, Jelena D.; Todorović, Dragana

(Београд : Институт за нуклеарне науке "Винча" : Друштво за заштиту од зрачења Србије и Црне Горе,

2017

)