Structural dependent room-temperature ferromagnetism in yttrium doped HfO2 nanoparticles
Authors
Dohcevic-Mitrovic, Z. D.
Paunović, Novica M.
Matović, Branko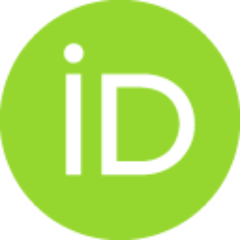 Osiceanu, P.
Scurtu, R.
Askrabic, S.
Radović, Marko B.
Article (Published version)
Abstract
Y-doped HfO2 nanopowders, produced by metathesis synthesis, exhibit ferromagnetism at room temperature. The X-ray diffraction and Raman measurements have shown that HfO2 nanopowders undergo phase transformation from monoclinic to tetragonal and cubic phase with increasing of Y content. The X-ray photoelectron spectroscopy and Raman analysis gave evidence that Y-doped HfO2 nanopowders are oxygen deficient. The ferromagnetic properties of Y-doped HfO2 nanocrystals are dependent on crystal structure changes. The structural transformation from monoclinic to tetragonal phase with Y doping is followed by increased ferromagnetic ordering because of the increased concentration of oxygen vacancies (V-O) in different charge states. Higher Y content favors the formation of cubic phase and the ferromagnetism significantly weakens. In cubic hafnia phase, yttrium can form (V-O-Y-Hf) defect complexes in different charge states. The appearance of these complexes can be responsible for the degradation
...
of ferromagnetic ordering. (C) 2015 Elsevier Ltd and Techna Group S.r.l. All rights reserved.
Keywords:
Powders: chemical preparation / X-ray method and spectroscopy / Optical and magnetic properties / HfO2
Source:
Ceramics International, 2015, 41, 5, 6970-6977
Projects:
Sectorial Operational Programme Human Resource Development (SOPHRD) [POSDRU/89/1.5/S/63700]