CXCL10 induces the recruitment of monocyte-derived macrophages into kidney, which aggravate puromycin aminonucleoside nephrosis
Authors
Petrović-Đergović, D.
Popović, Milan
Chittiprol, S.
Cortado, H.
Ransom, R. F.
Partida-Sanchez, S.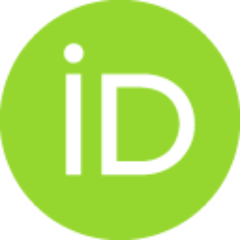 Article (Published version)
Abstract
The mechanism responsible for trafficking of monocyte-derived macrophages into kidney in the puromycin aminonucleoside model of nephrotic syndrome in rats (PAN-NS), and the significance of this infiltration, remain largely unknown. CXCL10, a chemokine secreted in many T helper type 1 (Th1) inflammatory diseases, exhibits important roles in trafficking of monocytes and activated T cells. We hypothesized that induction of circulating interferon (IFN)- and glomerular tumour necrosis factor (TNF)- during PAN-NS would stimulate the release of CXCL10 by podocytes, leading to infiltration of activated immune cells and greater glomerular injury. We found that serum IFN-, glomerular Cxcl10mRNA and intra- and peri-glomerular macrophage infiltration were induced strongly during the late acute phase of PAN-NS in Wistar rats, but not in nude (Foxn1(rnu/rnu)) rats lacking functional effector T lymphocytes. Wistar rats also developed significantly greater proteinuria than nude rats, which could be ab
...
olished by macrophage depletion. Stimulation of cultured podocytes with both IFN- and TNF- markedly induced the expression of Cxcl10mRNA and CXCL10 secretion. Together, these data support our hypothesis that increased circulating IFN- and glomerular TNF- induce synergistically the production and secretion of CXCL10 by podocytes, attracting activated macrophages into kidney tissue. The study also suggests that IFN-, secreted from Th1 lymphocytes, may prime proinflammatory macrophages that consequently aggravate renal injury.
Keywords:
chemokines / CXCL10 / kidney injury / macrophages / nephrotic syndrome
Source:
Clinical and Experimental Immunology, 2015, 180, 2, 305-315
Funding / projects:
National Institutes of Health: National Institute for Diabetes, Digestive and Kidney Disorders [R01-DK07553], National Institutes of Health: National Institute of Allergy and Infectious Diseases [R01-AI092117]
Collections
Institution/Community
Vinča