Radiation protection of patients in diagnostic and interventional radiology in Asian countries: Impact of an IAEA project
Authors
Rehani, Madan M.
Ciraj-Bjelac, Olivera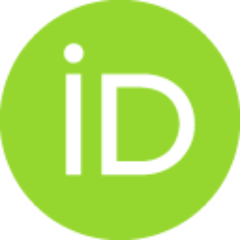 Al-Naemi, Huda M.
Al-Suwaidi, Jamila Salem
El-Nachef, Leila
Khosravi, Hamid Reza
Kharita, Mohammad Hassan
Muthuvelu, Pirunthavany
Pallewatte, Aruna S.
Juan, Bayani Cruz San
Shaaban, Mohamed
Zaman, Areesha
Article
Abstract
Recognizing the lack of information on image quality and patient doses in most countries in Asia, the International Atomic Energy Agency (IAEA) initiated a project to assess the status of imaging technology, practice in conventional radiography, mammography, computed tomography (CT) and interventional procedures, and to implement optimisation actions. A total of 20 countries participated. Obsolete practices of use of fluoroscopy for positioning, photofluorography, chest fluoroscopy and conventional tomography were reported by 4 out of 7 countries that provided this information. Low-kV technique for chest radiography is in use in participating countries for 20-85% of cases, and manual processing is in 5-85% of facilities in 5 countries. Instances of the use of adult CT protocol for children in three participating countries were observed in 10-40% of hospitals surveyed. After implementation of a Quality Control programme, the image quality in conventional radiography improved by zero to
...
13 percentage points in certain countries and dose reduction was from 10% to 85%. In mammography, poor quality, ranging from 10 to 29% of images in different countries was observed. The project increased attention to dose quantities and dose levels in computed tomography, although doses in most cases were not higher than reference levels. In this study 16-19% of patients in interventional cardiology received doses that have potential for either stochastic risk or tissue reaction. This multi-national study is the first of its kind in the Asia, and it provided insight into the situation and opportunities for improvement. (c) 2012 Elsevier Ireland Ltd. All rights reserved.
Keywords:
Radiation protection / Radiation dose management / Radiation safety radiography / Radiation safety mammography / Radiation safety computed tomography / Radiation safety in interventional procedures
Source:
European Journal of Radiology, 2012, 81, 10, E982-E989
Projects:
International Atomic Energy Agency technical cooperation project Strengthening Radiation Protection in Medicine [RAS/9/034, RAS/9/040, RAS/9/047, RAS/9/055]
Related items
Showing items related by title, author, creator and subject.
Šećerov, Bojana; Stančov, Danijela; Radenković, Mirjana; Dramićanin, Miroslav

(

Facta universitatis - series: Physics, Chemistry and Technology

,

2016

)

Radumilo, Vesna; Knežević, Ivan; Žarković, Dragana; Arbutina, Dalibor

(Београд : Институт за нуклеарне науке "Винча" : Друштво за заштиту од зрачења Србије и Црне Горе,

2017

)

Stanković, Srboljub J.; Nikolić, Dragana; Kržanović, Nikola; Nađđerđ, Laslo; Davidović, Vojkan S.

(IEEE,

2019

)