Exchange-Bias and Grain-Surface Relaxations in Nanostructured NiO/Ni Induced by a Particle Size Reduction
Authors
Kremenović, Aleksandar S.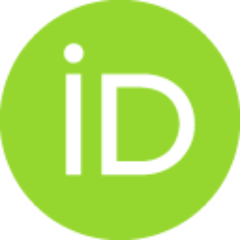 Jančar, Boštjan
Ristić, Mira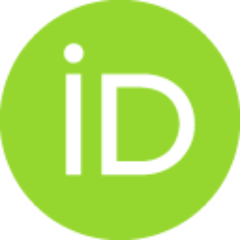 Vucinic-Vasic, Milica
Rogan, Jelena R.
Pacevski, Aleksandar
Antić, Bratislav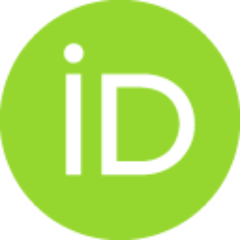 Article
Abstract
Transition-metal-oxide/transition-metal nanocomposites, such as NiO/Ni, FeO/Fe, and CoO/Co, have been the subject of much recent investigation (i) because of their potential applications and (ii) because they are good model systems for studies of some effects on the nanoscale. They are used, for example, as catalysts, fuel-cell electrodes, magnetic memories, etc. When a nanocomposite is composed of both ferromagnetic (FM) and antiferromagnetic (AFM) nanoparticles, interesting physical properties can occur, such as the phenomenon of exchange bias (EB). A Ni/NiO nanocomposite obtained by the thermal decomposition of nickel(II) acetate tetrahydrate, Ni(CH3COO)(2)center dot 4H(2)O, at 300 degrees C, is composed of NiO (62%) and Ni (38%) with crystallite sizes of 11 and 278 nm, respectively. We observed an increase in the crystallite size for NiO and decrease of crystallite size for Ni, a decrease in the microstrain for both and an increase in the NiO phase content with thermal annealing in
...
air, while high-energy ball milling leads to a decrease of the crystallite size, an increase in the size of the agglomerates, and microstrain as well as reduction, NiO - GT Ni. The lattice parameters of the nanosized NiO and Ni show a deviation from the value for the bulk counterparts as a consequence of crystallite size reduction and the grain-surface relaxation effect. The exchange bias found in a milled sample with particles of 10 nm (NiO) and 11 nm (Ni) disappears for larger particles as a consequence of a coupling-area decrease between the antiferromagnetic and ferromagnetic particles. Due to reduction/oxidation (NiO LT - GT Ni) and size as well as surface-relaxation effects the saturation magnetization value increases/decreases with milling/annealing, respectively. Having in mind the effect of size on the exchange bias, coercivity, and magnetization values, it is possible, by annealing/milling, to tailor the composition and particle size and then control the exchange bias and improve the other magnetic properties of the Ni/NiO.
Source:
Journal of Physical Chemistry. C, 2012, 116, 7, 4356-4364
Projects: