Another discrete Fourier transform pairs associated with the Lipschitz-Lerch zeta function
Authors
Cvijović, Đurđe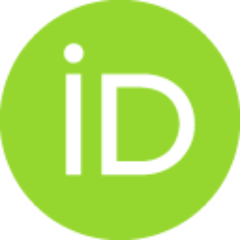 Article
Abstract
It is demonstrated that the alternating Lipschitz-Lerch zeta function and the alternating Hurwitz zeta function constitute a discrete Fourier transform pair. This discrete transform pair makes it possible to deduce, as special cases and consequences, many ( mainly new) transformation relations involving the values at rational arguments of alternating variants of various zeta functions, such as the Lerch and Hurwitz zeta functions and Legendre chi function. (C) 2011 Elsevier Inc. All rights reserved.
Keywords:
Discrete Fourier transform / Alternating zeta functions / Hurwitz-Lerch zeta function / Lipschitz-Lerch zeta function / Lerch zeta function / Hurwitz zeta function / Legendre chi function / Bernoulli polynomials
Source:
Applied Mathematics and Computation, 2012, 218, 12, 6744-6747
Projects:
Related items
Showing items related by title, author, creator and subject.
Nanda, B. R. K.; Sherafati, M.; Popović, Zoran S.; Satpathy, S.

(

New Journal of Physics

,

2012

)

Nanda, B. R. K.; Sherafati, M.; Popović, Zoran S.; Satpathy, S.

(

New Journal of Physics

,

2013

)

Andreev, V. A.; Davidovic, D. M.; Davidovic, L. D.; Davidović, Milena D.; Man'ko, V. I.; Man'ko, M. A.

(

Theoretical and Mathematical Physics

,

2011

)