Commissioning of the CMS experiment and the cosmic run at four tesla
Authors
Chatrchyan, S.
Adžić, Petar
Đorđević, Miloš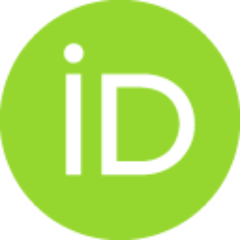 Jovanovic, D.
Krpic, D.
Maletic, D.
Puzovic, J.
Smiljkovic, N.
Milenović, Predrag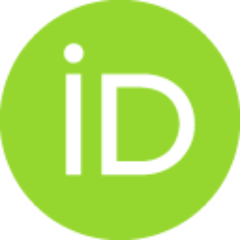 (ukupan broj autora: 2425)
Article
Abstract
The CMS Collaboration conducted a month-long data-taking exercise known as the Cosmic Run At Four Tesla in late 2008 in order to complete the commissioning of the experiment for extended operation. The operational lessons resulting from this exercise were addressed in the subsequent shutdown to better prepare CMS for LHC beams in 2009. The cosmic data collected have been invaluable to study the performance of the detectors, to commission the alignment and calibration techniques, and to make several cosmic ray measurements. The experimental setup, conditions, and principal achievements from this data-taking exercise are described along with a review of the preceding integration activities.
Keywords:
Large detector systems for particle and astroparticle physics / Calorimeters / Particle tracking detectors (Solid-state detectors) / Particle tracking detectors (Gaseous detectors)
Source:
Journal of Instrumentation, 2010, 5
Projects:
FMSR (Austria), FNRS and FWO (Belgium), CNPq, CAPES, FAPERJ, FAPESP (Brazil), MES (Bulgaria), CERN, CAS, MoST, NSFC (China), COLCIENCIAS (Colombia), MSES (Croatia), RPF (Cyprus), Academy of Sciences, NICPB (Estonia), Academy of Finland, ME, HIP (Finland), CEA, CNRS/IN2P3 (France), BMBF, Germany, DFG, HGF (Germany), GSRT (Greece), OTKA, NKTH (Hungary), DAE, DST (India), IPM (Iran), SFI (Ireland), INFN (Italy), NRF (Korea), LAS (Lithuania), CINVESTAV, CONACYT, SEP, UASLP-FAI (Mexico), PAEC (Pakistan), SCSR (Poland), FCT (Portugal), JINR (Armenia, Belarus, Georgia, Ukraine, Uzbekistan), MST, MAE (Russia), MSTDS (Serbia), MICINN, CPAN (Spain), Swiss Funding Agencies (Switzerland), NSC (Taipei), TUBITAK, TAEK (Turkey), STFC (United Kingdom), DOE, NSF (USA), European Union, Leventis Foundation, A.P. Sloan Foundation, Alexander von Humboldt Foundation
Related items
Showing items related by title, author, creator and subject.
Abramowicz, H.; Abusleme, A.; Afanaciev, K.; Aguilar, J.; Alvarez, E.; Avila, D.; Benhammou, Y.; Bortko, L.; Borysov, O.; Bergholz, M.; Božović-Jelisavčić, Ivanka; Castro, E.; Chelkov, G.; Coca, C.; Daniluk, W.; Dumitru, L.; Elsener, K.; Fadeyev, V.; Firlej, M.; Firu, E.; Fiutowski, T.; Ghenescu, V.; Gostkin, M.; Henschel, H.; Idzik, M.; Ishikawa, A.; Kananov, S.; Kollowa, S.; Kotov, S.; Kotula, J.; Kozhevnikov, D.; Kruchonok, V.; Krupa, B.; Kulis, Sz; Lange, W.; Lesiak, T.; Levy, A.; Levy, I.; Lohmann, W.; Lukić, Strahinja; Milke, C.; Moron, J.; Moszczynski, A.; Neagu, A. T.; Novgorodova, O.; Oliwa, K.; Orlandea, M.; Pandurović, Mila; Pawlik, B.; Preda, T.; Przyborowski, D.; Rosenblat, O.; Sailer, A.; Sato, Y.; Schumm, B.; Schuwalow, S.; Smiljanić, Ivan; Smolyanskiy, P.; Swientek, K.; Teodorescu, E.; Terlecki, P.; Wierba, W.; Wojton, T.; Yamaguchi, S.; Yamamoto, Hitoshi; Zawiejski, L.; Zgural, I. S.; Zhemchugov, A.

(

Journal of Instrumentation

,

2015

)

Vraničar, Andrej; Todorović, Nataša; Nikolov, Jovana; Tenjović, Branislava; Stojković, Ivana; Jovančević, Nikola; Hansman, Jan; Krmar, Miodrag

(Београд : Институт за нуклеарне науке "Винча" : Друштво за заштиту од зрачења Србије и Црне Горе,

2017

)

Živanović, Miloš Z.; Pantelić, Gordana K.; Rajačić, Milica; Krneta-Nikolić, Jelena D.; Todorović, Dragana

(Београд : Институт за нуклеарне науке "Винча" : Друштво за заштиту од зрачења Србије и Црне Горе,

2017

)