Levels of sCD40 Ligand in Chronic and Acute Coronary Syndromes and its Relation to Angiographic Extent of Coronary Arterial Narrowing
Authors
Fouad, Hanan H.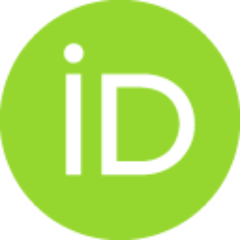 Al-Dera, Husain
Bakhoum, Sameh W.
Rashed, Laila A.
Sayed, Rehab H.
Rateb, Moshira A.
Haidara, Mohamed A.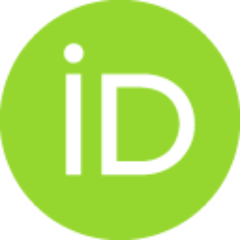 Soskić, Sanja S.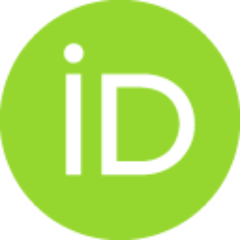 Isenović, Esma R.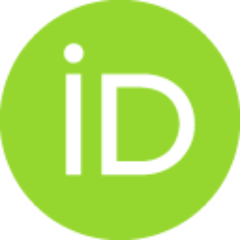 Article
Abstract
We determined the serum levels of soluble CD40 ligand (sCD4OL) in patients with chronic coronary artery disease (CAD) and acute coronary syndrome (ACS). Patients with unstable angina (UA) and myocardial infarction (MI) showed significantly higher levels (P LT .001) of sCD4OL compared with patients with stable angina (SA) and controls; particularly, high levels occurred in patients with UA (UA: 9.23 +/- 2.92, MI: 7.38 +/- 1.05, SA: 4.42 +/- 1.08; control: 4.01 +/- 0.87 ng/mL). There was no significant difference in sCD4OL levels between patients with UA and MI or between patients with SA and controls. Levels of sCD4OL did not show any significant correlation with peak creatine kinase (CK), CK-MB isoenzyme activity in patients with MI, troponin T serum levels in patients with UA or with culprit vessel (CV) complexity score (CVCS), type of CV lesion, or vessel score in patients with UA or MI. These results suggest that CD40L plays a pathogenic role in triggering ACS.
Keywords:
coronary artery disease / acute coronary syndrome / CD40 ligand / coronary angiogram
Source:
Angiology, 2010, 61, 6, 567-573
Projects:
Research Center, Faculty of Medicine, Cairo University, Egypt, Ministry of Science, Republic of Serbia [143030]
Related items
Showing items related by title, author, creator and subject.
Napp, Adriane E.; Haase, Robert; Laule, Michael; Schuetz, Georg M.; Rief, Matthias; Dreger, Henryk; Feuchtner, Gudrun; Friedrich, Guy; Spacek, Miloslav; Suchanek, Vojtech; Kofoed, Klaus Fuglsang; Engstroem, Thomas; Schroeder, Stephen; Drosch, Tanja; Gutberlet, Matthias; Woinke, Michael; Maurovich-Horvat, Pal; Merkely, Bela; Donnelly, Patrick; Ball, Peter; Dodd, Jonathan D.; Quinn, Martin; Saba, Luca; Porcu, Maurizio; Francone, Marco; Mancone, Massimo; Erglis, Andrejs; Zvaigzne, Ligita; Jankauskas, Antanas; Sakalyte, Gintare; Haran, Tomasz; Ilnicka-Suckiel, Malgorzata; Bettencourt, Nuno; Gama-Ribeiro, Vasco; Condrea, Sebastian; Benedek, Imre; Adjic, Nada Cemerlic; Adjic, Oto; Rodriguez-Palomares, Jose; del Blanco, Bruno Garcia; Roditi, Giles; Berry, Colin; Davis, Gershan; Thwaite, Erica; Knuuti, Juhani; Pietila, Mikko; Kepka, Cezary; Kruk, Mariusz; Vidakovic, Radosav; Neskovic, Aleksandar N.; Diez, Ignacio; Lecumberri, Inigo; Geleijns, Jacob; Kubiak, Christine; Strenge-Hesse, Anke; Do, The-Hoang; Fromel, Felix; Gutierrez-Ibarluzea, Inaki; Benguria-Arrate, Gaizka; Keiding, Hans; Katzer, Christoph; Mueller-Nordhorn, Jacqueline; Rieckmann, Nina; Walther, Mario; Schlattmann, Peter; Dewey, Marc; DISCHARGE Trial Grp

(

European Radiology

,

2017

)

Wrobel, Krzysztof; Stevens, Susanna R.; Jones, Robert H.; Selzman, Craig H.; Lamy, Andre; Beaver, Thomas M.; Djokovic, Ljubomir T.; Wang, Nan; Velazquez, Eric J.; Sopko, George; Kron, Irving L.; DiMaio, J. Michael; Michler, Robert E.; Lee, Kerry L.; Yii, Michael; Leng, Chua Yeow; Zembala, Marian; Rouleau, Jean L.; Daly, Richard C.; Al-Khalidi, Hussein R.

(

Circulation

,

2015

)

Velazquez, Eric J.; Lee, Kerry L.; Deja, Marek A.; Jain, Anil; Sopko, George; Marchenko, Andrey; Ali, Imtiaz S.; Pohost, Gerald; Gradinac, Sinisa; Abraham, William T.; Yii, Michael; Prabhakaran, Dorairaj; Szwed, Hanna; Ferrazzi, Paolo; Petrie, Mark C.; O'Connor, Christopher M.; Panchavinnin, Pradit; She, Lilin; Bonow, Robert O.; Rankin, Gena Roush; Jones, Robert H.; Rouleau, Jean-Lucien; STICH Investigators

(

New England Journal of Medicine

,

2011

)