Dielectric study of post-irradiation effects in gamma-irradiated polyethylenes
Authors
Suljovrujić, Edin H.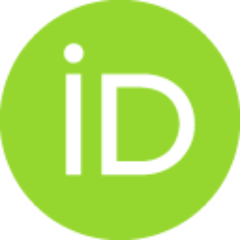 Article
Abstract
The post-irradiation dielectric behaviour of different polyethylenes (PEs) has been studied by means of dielectric loss (tan 5) analysis over the wide temperature (25-325 K) and frequency (1 kHz-1 MHz) ranges. For this reason, low density polyethylene (LDPE), linear low density polyethylene (LLDPE) and high density polyethylene (HDPE) samples were previously gamma irradiated in air to absorbed dose of 300 kGy. The irradiated samples were divided into two groups, and for the first one annealing treatment which can substantially reduce the concentration of free radicals were employed. For the second group, e.g. samples stored in air at room temperature after irradiation, post-irradiation evolution in free radical concentration, dielectric relaxation spectra and carbonyl content was investigated as a function of storage time, up to 90 days. Dielectric relaxation behaviour is related to differences in the initial structures of PEs (such as branching, crystallinity, etc.) and to the radiati
...
on-induced effects: carbonyl groups that were introduced by irradiation and/or delayed (post-irradiation) oxidation were regarded as tracer groups. Electron spin resonance (ESR), differential scanning calorimetry (DSC), infrared (IR) spectroscopy and gel measurements were used to determine the changes in free radical concentration, crystal fraction, oxidation and degree of network formation, respectively. (C) 2010 Elsevier Ltd. All rights reserved.
Keywords:
Polyethylene / Gamma radiation / Dielectric relaxation / Post-irradiation oxidation
Source:
Radiation Physics and Chemistry, 2010, 79, 7, 751-757
Projects:
Ministry for Science and Technology of the Republic of Serbia [141013]