N-o-Vanillylidene-L-histidine: Experimental Charge Density Analysis of a Double Zwitterionic Amino Acid Schiff-Base Compound
Authors
Draskovic, Bojana M.
Bogdanović, Goran A.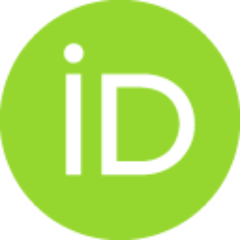 Neelakantan, M. A.
Chamayou, Anne-Christine
Thalamuthu, S.
Avadhut, Yamini S.
Guenne, Joern Schmedt Auf Der
Banerjee, Sharmila
Janiak, Christoph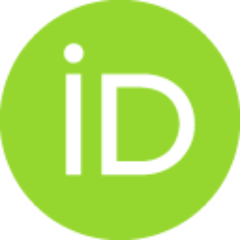 Article
Abstract
A double zwitterionic Schiff base was synthesized using the amino acid L-histidine and o-vanillin (2-hydroxy-3-methoxy benzaldehyde). Both the phenol and carboxyl groups are deprotonated, and the imine nitrogen atom and histidine-imidazole ring are protonated to give the double zwitterion with an intramolecular (imine)N-H(+)center dot center dot center dot(-)O(phenol) hydrogen bond (ketoamine form). Such a ketoamine form in a double zwitterion is assumed in the catalytic cycle of enzymatic transformations of amino acids with the cofactor (vitamin B6) pyridoxal-5-phosphate (PLP). A high-resolution, low-temperature, single-crystal X-ray diffraction data set on N-o-vanillylidene-l-histidine (also named 3-methoxysalicylidene-l-histidine or N-(2-oxy-3-methoxy-benzylidene)-L-histidine, OVHIS) is used in the analysis of molecular electrostatic properties and intermolecular interactions. All oxygen atoms in the molecule (four in total) are mutually almost coplanar and located (externally) on t
...
he same side of molecule. These four O atoms carry significant negative charge and form a large area of strong negative electrostatic potential (appropriate for bonding to a metal atom). The protonated and, thus, positively charged imidazole ring is situated on the opposite side of the molecule from the area of the O atoms. Consequently, the OVHIS molecule is highly polarized and has a very high molecular dipole moment of 42.4 D in the solid state (calculated from experimental X-ray data). Two strong intermolecular charge-assisted N-H(+)center dot center dot center dot(-)O hydrogen bonds (with H center dot center dot center dot O distances of 1.61 angstrom) together with other D-H center dot center dot center dot O interactions (D = N, C) contribute to a large molecular dipole enhancement which occurs upon crystallization. The topologies of the bonding within the molecule as well as its hydrogen bonds have been investigated according to Baders quantum theory of atoms in molecules (QTAIM). (1)H solid-state magic angle spinning nuclear magnetic resonance (MAS NMR) was used to confirm the zwitterionic structure in the solid state.
Source:
Crystal Growth and Design, 2010, 10, 4, 1665-1676
Projects:
BRNS, Mumbai [2006/35/9], Ministry of Science and Technological Development of the Republic of Serbia [142010], DFG [JA466/14-1/2]