Asymptotics of the Landau Constants and Their Relationship with Hypergeometric Functions
Authors
Cvijović, Đurđe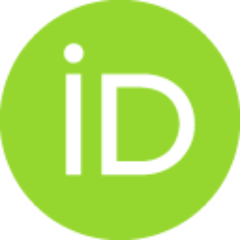 Srivastava, H. M.
Article
Abstract
We examine the Landau constants defined by G(n) := Sigma(n)(m=0) 1/2(4m) ((m) (2m))(2) (n = 0, 1, 2, . . .) by making use of the celebrated Ramanujan formula expressing Gn in terms of the Clausenian (3)F(2) hypergeometric series. It is shown that it could be used to deduce other, mostly new, Ramanujan type formulas for the Landau constants involving the terminating and non-terminating hypergeometric series. In addition, by this approach we derive once again, in a simple and unified manner, almost all of the known results and also establish several new results for G(n). These new results include (for example) the generating function and asymptotic expansions and estimates for G(n).
Keywords:
Landau constants / Inequalities / Psi function / Ramanujan formula / Generalized Gauss hypergeometric functions / Generating functions / Asymptotic expansions and estimates / Clausenian hypergeometric function / Central binomial coefficients and central factorials / Bernoulli polynomials
Source:
Taiwanese Journal of Mathematics / TJM, 2009, 13, 3, 855-870
Projects:
Ministry of Science and Environmental Protection of the Republic of Serbia [144004], Natural Sciences and Engineering Research Council of Canada [OGP0007353]
Related items
Showing items related by title, author, creator and subject.
Nanda, B. R. K.; Sherafati, M.; Popović, Zoran S.; Satpathy, S.

(

New Journal of Physics

,

2012

)

Nanda, B. R. K.; Sherafati, M.; Popović, Zoran S.; Satpathy, S.

(

New Journal of Physics

,

2013

)

Andreev, V. A.; Davidovic, D. M.; Davidovic, L. D.; Davidović, Milena D.; Man'ko, V. I.; Man'ko, M. A.

(

Theoretical and Mathematical Physics

,

2011

)