14-3-3 Ligand Prevents Nuclear Import of c-ABL Protein in Chronic Myeloid Leukemia
Authors
Mancini, Manuela
Veljković, Nevena V.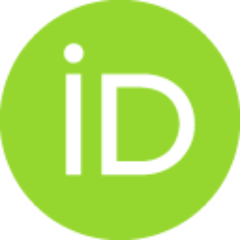 Corradi, Valentina
Zuffa, Elisa
Corrado, Patrizia
Pagnotta, Eleonora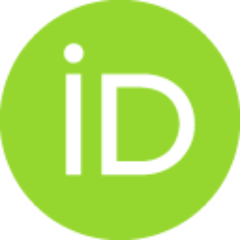 Martinelli, Giovanni
Barbieri, Enza
Santucci, Maria Alessandra
Article
Abstract
Here we demonstrated that the loss of function of not-rearranged c-ABL in chronic myeloid leukemia (CML) is promoted by its cytoplasmic compartmentalization bound to 14-3-3 sigma scaffolding protein. In particular, constitutive tyrosine kinase (TK) activity of p210 BCR-ABL blocks c-Jun N-terminal kinase (JNK) phosphorylation leading to 14-3-3 sigma phosphorylation at a critical residue (Ser(186)) for c-ABL binding in response to DNA damage. Moreover, it is associated with 14-3-3 sigma over-expression arising from epigenetic mechanisms (promoter hyper-acetylation). Accordingly, p210 BCR-ABL TK inhibition by the TK inhibitor Imatinib mesylate (IM) evokes multiple events, including JNK phosphorylation at Thr(183), p38 mitogen-activated protein kinase (MAPK) phosphorylation at Thr(180), c-ABL de-phosphorylation at Ser residues involved in 14-3-3 binding and reduction of 14-3-3 sigma expression, that let c-ABL release from 14-3-3 sigma and nuclear import, and address BCR-ABL-expressing cell
...
s towards apoptotic death. Informational spectrum method (ISM), a virtual spectroscopy method for analysis of protein interactions based on their structure, and mathematical filtering in cross spectrum (CS) analysis identified 14-3-3 sigma/c-ABL binding sites. Further investigation on CS profiles of c-ABL- and p210 BCR-ABL-containing complexes revealed the mechanism likely involved 14-3-3 precluded phosphorylation in CML cells.
Keywords:
Chronic Myeloid Leukemia (CML) / BCR-ABL / Imatinib mesylate (IM) / c-ABL / 14-3-3 sigma / JNK / p38 MAPK
Source:
Traffic, 2009, 10, 6, 637-647
Projects:
University of Bologna, BolognaAIL and Carisbo Foundation, Dipartimento di Scienze Radiologiche e Istocitopatologiche, Centro Interdipartimentale di Ricerca sul Cancro Giorgio Prodi