Gel production, oxidative degradation and dielectric properties of isotactic polypropylene irradiated under various atmospheres
Authors
Suljovrujić, Edin H.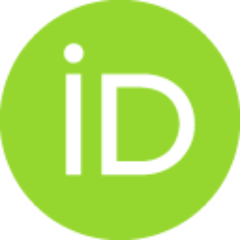 Article
Abstract
In this work, changes in structure and physical properties of stabilized isotactic polypropylene (iPP) were created by gamma irradiation, up to a dose of 700 kGy, in different media: air, deionised distilled (DD) water and acetylene. Gel and infrared (IR) spectroscopy measurements were used to determine the changes in the degree of network formation and oxidative degradation, respectively. Sol-gel analysis was studied in detail using the Charlesby-Pinner (C-P) equation. The radiation-induced changes in the structure and evolution of oxygen-containing species were also studied through dielectric loss (tan delta) analysis in a wide temperature and/or frequency range. Evolution of low temperature dielectric relaxations with gamma irradiation was investigated. In the case of dielectric relaxation measurements, the polar groups that were introduced by irradiation in non-polar iPP were considered as tracer groups. Conclusions derived according to different methods were compared. (c) 2009 Els
...
evier Ltd. All rights reserved.
Keywords:
Gamma irradiation / Polypropylene / Cross-linking / Oxidative degradation / Dielectric properties
Source:
Polymer Degradation and Stability, 2009, 94, 4, 521-526
Projects:
Ministry of Science and Technology of the Republic of Serbia [141013]