Closed-form evaluations of certain definite integrals by employing the Cauchy integral theorem
Authors
Cvijović, Đurđe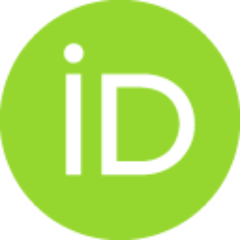 Srivastava, H. M.
Article
Abstract
It is shown in this paper, by making use of contour integration and the Cauchy integral theorem, that two general families of definite integrals can be evaluated in closed form and are expressible only in terms of the Hurwitz zeta function and elementary functions. In addition, a number of interesting (known or new) special cases and consequences of the main results are considered and some comparison with results of symbolic computation is made.
Keywords:
Cosecant integrals / Secant integrals / Cauchy integral theorem / Integral formulas / Riemann zeta function / Hurwitz zeta function / Primary 30E20 / 11M35 / Secondary 11M99 / 33B10
Source:
Numerical Algorithms, 2008, 49, 1-4, 129-141
Projects:
Ministry of Science and Environmental Protection, Republic of Serbia under Research Project Number [142025], Natural Sciences and Engineering Research Council of Canada [OGP0007353]
Related items
Showing items related by title, author, creator and subject.
Cvijović, Đurđe

(

Journal of Mathematical Analysis and Applications

,

2007

)

Cvijović, Đurđe; Srivastava, H. M.

(

Journal of Mathematical Analysis and Applications

,

2009

)

Cvijović, Đurđe

(

Proceedings of the Royal Society. A: Mathematical, Physical and Engineering Sciences

,

2007

)