Transition metal complexes with Girard reagent-based ligands. Part IV. Synthesis and characterization of pyridoxilidene Girard-T hydrazone complexes. Crystal structure of the copper(II) complex
Authors
Vojinović-Ješić, Ljiljana S.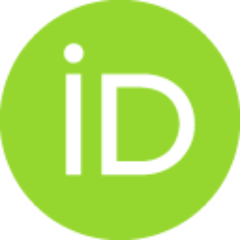 Bogdanović, Goran A.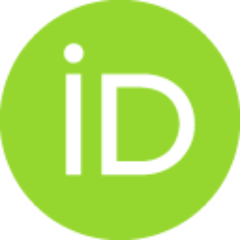 Leovac, Vukadin M.
Češljević, Valerija I.
Jovanović, Ljiljana S.
Article
Abstract
The monoligand complexes of the formula M(HPLGT)(NCS)(2) (M = Cu(II), Zn(II)) in which the ligand tridentate ONO pyridoxilidene Girard-T hydrazone, [H(3)PLGT]Cl(2) center dot 2H(2)O, was coordinated in neutral doubly deprotonated form were synthesized. Also, the first complexes with the ligand coordinated in triply deprotonated monoanionic form of the formula [Cu(PLGT)N(3)] and [Co(PLGT)(NO(2))(2)NH(3)] center dot 3H(2)O are reported. The single crystal X-ray analysis of [Cu(HPLGT)(NCS)(2)] showed that Cu(II) is placed in a square-pyramidal surrounding consisting of one tridentate Schiff base and one NCS group in the basal plane and the other NCS group in the apical position. Intermolecular hydrogen bonds leading to centrosymmetrical dimerization of these complexes were discussed. In the reaction of Girard-T and Hacac in the presence of CuCl(2), a mixture of single crystal complexes of the composition [Cu(3,5-Me(2)pz)(2)Cl(2)](2) and [Cu(acac)(2)] center dot 2[Cu(3,5-Me(2)pz)(2)Cl(2)]
...
was obtained and X-ray analysis of the latter one was reported.
Keywords:
Pyridoxilidene Girard-T hydrazone / Cu(II), Zn(II), Co(III) complexes / Crystal structures / Electronic absorption spectra
Source:
Structural Chemistry, 2008, 19, 5, 807-815
Funding / projects:
Ministry of Science and Environmental Protection of the Republic of Serbia [142028], Provincial Secretariat for Science and Technological Development of Vojvodina
Collections
Institution/Community
Vinča