Smart poly(oligo(propylene glycol) methacrylate) hydrogel prepared by gamma radiation
Authors
Suljovrujić, Edin H.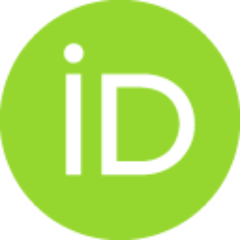 Mićić, Maja M.
Article
Abstract
The synthesis of poly(oligo(propylene glycol) methacrylate) (POPGMA) from functionalised oligo(propylene glycol) methacrylate (OPGMA) monomers by gamma radiation-induced radical polymerisation is reported for the first time; POPGMA homopolymeric hydrogel with oligo(propylene glycol) (OPG) pendant chains, as a non-linear PPGMA-analogue, was synthesised from an monomer-solvent (OPGMA(375)-water/ethanol) mixture at different irradiation doses (5, 10, 25, and 40 kGy). Determination of the gel fraction was conducted after synthesis. The swelling properties of the POPGMA hydrogel were preliminarily investigated over wide pH (2.2-9.0) and temperature (4-70 degrees C) ranges. Additional characterisation of structure and properties was conducted by UV-vis and Fourier transform infrared (FTIR) spectroscopy as well as by differential scanning calorimetry (DSC). In order to evaluate the potential for biomedical applications, biocompatibility (cytocompatibility and haemolytic activity) studies were
...
performed as well. Sol-gel conversion was relatively high for all irradiation doses, indicating radiation-induced synthesis as a good method for fabricating this hydrogel. Thermoresponsiveness and variations in swelling capacity as a result of thermosensitive OPG pendant chains with a lower critical solution temperature (LCST) were mainly observed below room temperature; thus, the volume phase transition temperature (VPTT) of POPGMA homopolymeric hydrogel is about 15 degrees C. Furthermore, POPGMA has satisfactory biocompatibility. The results indicate that the hydrogels with propylene glycol pendant chains can be easily prepared by gamma radiation and have potential for different applications as smart and biocompatible polymers. (C) 2014 Elsevier B.V. All rights reserved.
Keywords:
Radiation synthesis / Poly(propylene glycol) methacrylate / Thermoresponsive hydrogel / LCST
Source:
Nuclear Instruments and Methods in Physics Research. Section B: Beam Interactions with Materials and Atoms, 2015, 342, 206-214
Projects: