Spectroscopy study of Bi4Ti3O12 obtained from mechanically activated Bi2O3-TiO2 mixtures
Authors
Lazarević, Zorica Ž.
Stojanovic, B.
Romčević, Maja J.
Mitrić, Miodrag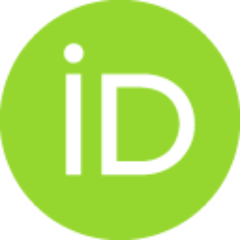 Jovalekic, C.
Romčević, Nebojša Ž.
Article
Abstract
Bismuth titanate, Bi4Ti3O12 powders were prepared by mechanically assisted synthesis from their oxides. The diameter of obtained particles depends on time of milling. In order to understand the grain size effects on the crystal structure we measured X-ray, TEM analysis and Raman spectra. The effect of mechanical treatment on the grain size is quite evident: as the milling time increases (3, 6, 12 h), the powder becomes more activated and grain size decrease (7.3, 7.2, 6.9 nm). With reducing the grain size, quantum effects at the Raman spectra, is reflected in the mode position change against balk crystal. And also, coagulation of each line appears, as well as a significant asymmetry of certain modes. (c) 2006 Elsevier B.V. All rights reserved.
Keywords:
mechanochemical synthesis / crystal structure and symmetry / x-ray diffraction / light absorption and reflection
Source:
Journal of Alloys and Compounds, 2008, 453, 1-2, 499-502