The effect of gamma irradiation on the thermal behavior of dielectric properties of linear low-density/carbon black semiconductive composites
Authors
Dudić, Duško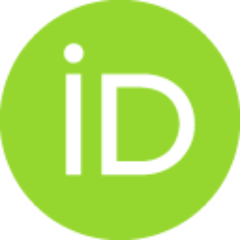 Luyt, A. S.
Marinković, Filip S.
Petronijević, Ivan M.
Dojčilović, Jablan R.
Kostoski, D.
Article
Abstract
Electrical AC conductivity of semiconducting low-density polyethylene (LDPE)-carbon black (CB) composites has been studied in the frequency range between 24 Hz and 75 kHz and the temperature range from 295 to 355 K. The composites were gamma irradiated at room temperature to different absorbed doses up to 300 kGy. The effects of gamma irradiation on the AC conductivity at room temperature and the conductive temperature coefficients (CTC) were observed. It was found that the effect of gamma irradiation on the stability of AC conductivity at elevated temperature (355 K) is dependent on the carbon black content and the gamma irradiation dose. (C) 2014 Elsevier Ltd. All rights reserved.
Keywords:
AC conductivity / Gamma irradiation / LDPE-CB composites
Source:
Radiation Physics and Chemistry, 2015, 107, 89-94
Projects: