Cobalt(II) complexes with disubstituted 3-aminopyrazole derivative: Mononuclear Co(II) complex with in situ prepared formamidine ligand
Authors
Leovac, Vukadin M.
Tomić, Zoran D.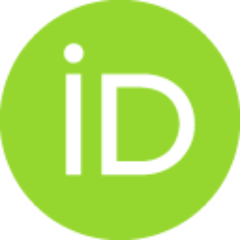 Kovacs, Attila
Joksović, Milan D.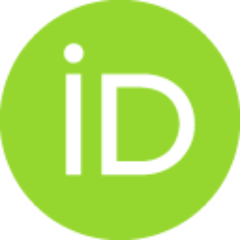 Jovanović, Ljijana S.
Szecsenyi, Katalin Meszaros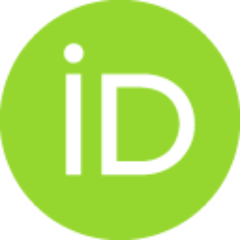 Article
Abstract
In the reaction of Co(NO3)(2) center dot 6H(2)O with 4-acetyl-3-amino-5-methylpyrazole (aamp) two octahedral Co(II) complexes, [Co(aamp)2(H2O)(4)](NO3)(2), 1, and [Co(ampf)(MeOH)(2)NO3]NO3 (ampf= N,N-bis(4-acetyl-5-metliylpyrazole-3-yl)formamidine), 2, were obtained, depending on the reaction conditions. The presence of water in the reaction system leads to incorporation of water molecules into the crystal lattice and I was formed. In all anhydrous environment, due to addition of CH(OEt)3, the fusion of two aamp) was induced through their NH2-groups, incorporating the methine group of CH(OEt)(3). As a result, complex 2, containing an adenino-mimetic NNO pharmacophore ligand, was obtained. The crystal and molecular structure of both compounds was determined. The coordination of aamp in I was achieved through N2 of the pyrazole ring. On the contrary, in 2, an unusual coordination mode of pyrazole is found: one of the pyrazole moieties, due to steric hindrance, coordinates through the oxy
...
gen atom of the acetyl group instead of N2. The complexes were characterized by elemental analysis and electronic spectra. For 2 a comprehensive IR spectral analysis is given. The metalligand interactions in 2 are analyzed by quantum chemical computations. The desolvation mechanism of both compounds is discussed in detail. (c) 2007 Elsevier B.V. All rights reserved.
Keywords:
cobalt(II) / 4-acetyl-3-amino-5-methylpyrazole / formamidine / FT-IR / DFT computations
Source:
Journal of Organometallic Chemistry, 2008, 693, 1, 77-86
Collections
Institution/Community
Vinča