Point of zero charge of different carbides
Authors
Cerivic, Lj. S.
Milonjić, Slobodan K.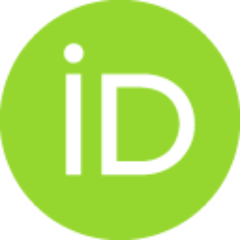 Todorovic, M. B.
Trtanj, M. I.
Pogozhev, Y. S.
Blagoveschenskii, Y.
Levashov, E. A.
Article
Abstract
Points of zero charge, pH(pzc), of various samples of NbC, WC, SiC and TiC powders were investigated using a batch equilibration method. The examined powders were both laboratory prepared (NbC and WC via plasma-chemical method (PCM), while SiC was sol-gel derived) and commercial ones (WC, TiC, and laser derived SiC). The applied solid/liquid ratio ranged from 0.1 to 0.3 g/20 ml. The aqueous solution of KNO3 (10(-3) to 10(-1) mol/l) was used as a background electrolyte. The points of zero charge for all investigated carbides were found to be between 3.2 and 5.0. They were not affected by the concentration of KNO3, indicating its nonspecific nature vis-a-vis studied carbides. The pH(pzc) values were correlated with the physicochemical properties of investigated powders. (c) 2006 Elsevier B.V. All rights reserved.
Keywords:
carbides / surface properties / point of zero charge / Boehm titration
Source:
Colloids and Surfaces. A: Physicochemical and Engineering Aspects, 2007, 297, 1-3, 1-6