Investigation of surface defect states in CeO2-y nanocrystals by Scanning-tunneling microscopy/spectroscopy and ellipsometry
Authors
Radović, Marko B.
Stojadinovic, Bojan
Tomic, Natasa
Golubović, Aleksandar V.
Matović, Branko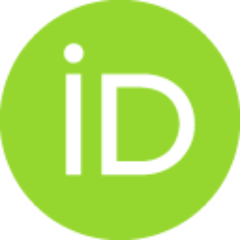 Veljkovic, Ivana
Dohcevic-Mitrovic, Zorana
Article
Abstract
Synthesis process strongly influences the nanocrystalline CeO2-y defective structure. The presence of surface defects, in the form of oxygen vacancies in different charge states (F centers), can change the electronic properties of ceria nanocrystals. Nanocrystalline CeO2-y samples were synthesized using three different methods (precipitation, self-propagating room temperature, and hydrothermal synthesis). Raman spectroscopy was used to identify the presence of oxygen vacancies which presumably were formed at the nanoparticle surface. The defect concentration depended on the crystallite size of differently prepared CeO2-y samples. Scanning tunneling microscopy/spectroscopy and ellipsometry were employed to investigate the electronic band structure of defective CeO2-y nanocrystals. Scanning tunneling spectroscopy measurements demonstrated that inside the band gap of CeO2-y nanocrystals, besides the filled 4 f states, appeared additional states which were related to occupied and empty F c
...
enter defect states. From the ellipsometric measurements, using the critical points model, the energy positions of different F centers states and the values of the reduced band gap energies were determined. The analysis of obtained data pointed out that depending on the synthesis method, different types of F centers (F+ and F-0) can be formed in the CeO2-y nanocrystals. The formation of different F center defect states inside the ceria gap have a strong impact on the electrical, optical, and magnetic properties of ceria nanocrystals. (C) 2014 AIP Publishing LLC.
Source:
Journal of Applied Physics, 2014, 116, 23
Projects: