Dielectric studies of molecular beta-relaxation in low density polyethylene: the influence of drawing and ionizing radiation
Authors
Suljovrujić, Edin H.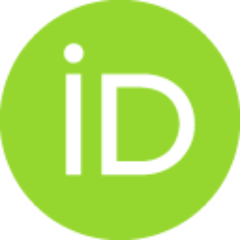 Article
Abstract
The dielectric relaxation behavior of low density polyethylene, uniaxially oriented to different draw ratios (3, 7 and 10) and irradiated to different absorbed doses (100, 200, 300, 500 and 700 kGy) of gamma radiation was investigated. Molecular relaxation was studied through dielectric loss (tan delta) analysis, in the temperature range from 25 to 335 K, at several different frequencies ranging from 10(3) to 10(6) Hz. The beta-relaxation was resolved from the gamma by curve fitting and its parameters were determined. Its intensity, position and activation energy were found to be strongly dependent upon the changes in microstructure of the amorphous domain induced by orientation and irradiation. Since the dielectric relaxation processes are very sensitive to prior structure of the samples, we also used differential scanning calorimetry, IR spectroscopy and gel measurements to determine the changes in crystal fraction, oxidative degradation and degree of network formation, respectively.
...
Conclusions derived according to these methods were compared with changes in intensity, position and activation energy of the molecular beta-relaxation detected by dielectric relaxation measurements. (C) 2002 Published by Elsevier Science Ltd.
Keywords:
low density polyethylene / dielectric relaxation / activation energies
Source:
Polymer, 2002, 43, 22, 5969-5978