Properties of Zirconia/Polyaniline hybrid nanocomposites and their application as photocatalysts for degradation of model pollutants
Authors
Carević, Milica V.
Abazović, Nadica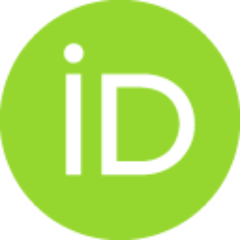 Mitrić, Miodrag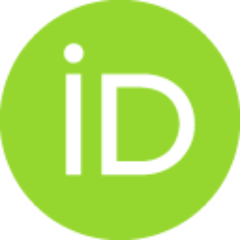 Ćirić-Marjanović, Gordana N.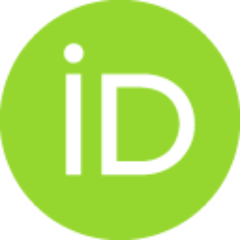 Mojovic, M. D.
Ahrenkiel, Scott Phillip
Čomor, Mirjana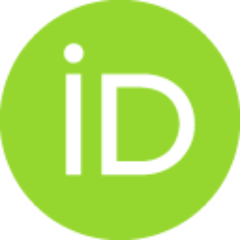 Article
Abstract
A serie of novel ZrO2/Polyaniline (PANI) hybrid nanocomposite powders were successfully synthesized by the oxidative polymerization of aniline with ammonium peroxydisulfate (APS) in water, in the presence of ZrO2 nanoparticles. Syntheses were performed at initial ZrO2/aniline mole ratios 50,100 and 150 to produce ZP-50, ZP-100 and ZP-150. The morphological, structural, and optical properties of the synthesized nano composites were studied using Transmission electron microscopy (TEM), X-ray powder diffraction (XRD), Raman, UV-Vis and Electron-paramagnetic resonance (EPR) spectroscopies. EPR spectra of ZP-50 and ZP-100 nanocomposites showed the presence of intensive peak at the g-values comparable to that for free electrons (2.0023) indicating the presence of oligo/poly (semiquinone radical cations), i.e. polarons as charge carriers in PANI part; ZP-150 showed weak polaron peak of PANI, and peak that can be assigned to defects in zirconia matrix (Zr3+, oxygen vacancies). The monoclinic c
...
rystal structure of ZrO2 nanoparticles in all nanocomposites was confirmed by XRD and by Raman spectroscopy. The photocatalytic activities of ZP nanocomposites were evaluated using the photocatalytic degradation of trichlorophenol (TCP) and Rhodamine B model compounds and compared with the activity of bare ZrO2 nanoparticles. Enhanced degradation efficiencies of nanocomposites regarding TCP degradation were observed. (C) 2017 Elsevier B.V. All rights reserved.
Keywords:
Zirconia / Polyaniline (PANI) / Nanocomposite / Trichlorophenol-TCP / Photocatalysis
Source:
Materials Chemistry and Physics, 2018, 205, 130-137
Projects:
NSF EPSCoR Award [1355423], State of South Dakota, Governors Office of Economic Development [SA1600653], NASA [NNX13AD31A]