Influence of Nd3+: YAG laser irradiation on the properties of composites with carbon fibers
Authors
Kaluđerović, Branka V.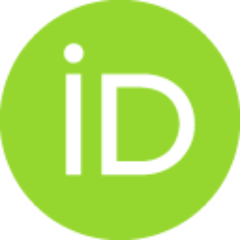 Sreckovic, Milesa
Janicijevic, Milovan
Kovacevic, Aleksander
Bojanic, Slobodan
Article
Abstract
The carbon fiber based composites: carbon fiber reinforced plastic and 3D carbon fiber reinforced carbon composites were exposed to the Nd3+: YAG laser beams (1064 nm). Experimental parameters for the interaction of the laser beam with 1.5 Hz pulse frequency and with pulse duration 0.7 ms varied: energy density between 128 and 1915 J cm(-2), pulse energy from 1 to 3 J and mean power in the range between 0.4 and 6.5 kW. Apparently, the energy absorbed by the composite samples was mainly converted into thermal energy, causing a range of damages, from instantaneous evaporation to cracking and melting, which resulted in a crater-like damage. Program ImageJ was executed for quantitative analysis of generated damages based on micrographs obtained by SEM and light microscopes. Obtaied results enable identification of the laser induced changes in the material. (C) 2017 Elsevier Ltd. All rights reserved.
Keywords:
Nd3+: YAG laser / CFRP composite / 3D CCCs / Damage analysis
Source:
Composites: Part B: Engineering, 2017, 125, 165-174
Projects: