An enolate ion as a synthon in biocatalytic synthesis of 3,4-dihydro-2(1H)-quinoxalinones and 3,4-dihydro-1,4-benzoxazin-2-ones: lemon juice as an alternative to hazardous solvents and catalysts
Authors
Petronijević, Jelena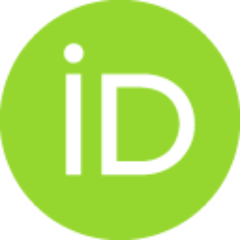 Bugarcic, Zorica
Bogdanović, Goran A.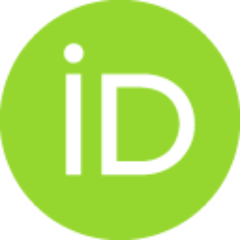 Stefanovic, Srdan
Jankovic, Nenad
Article
Abstract
Innovative, efficient, clean, experimentally simple and environmentally friendly one-pot biocatalytic synthesis of two small libraries of 3,4-dihydro-2(1H)-quinoxalinones (4a-m) and 3,4-dihydro-1,4-benzoxazin-2-ones (5a, 5b, 5f and 5k-o) by heterocyclization of ethyl 2-hydroxy-4-alkyl(aryl)-4-oxo-2-butenoates (1a-o) or their corresponding salts (1a-o) with o-phenylenediamine (2) or o-aminophenol (3) in lemon juice as a solvent and a catalyst is presented. In all reactions where esters 1a-o are used for 24 h, very good-to-excellent yields were achieved, but the best yield was realized in the synthesis of 5a (97%) from 3 and 1a. The use of enolate salts (1a-o) instead of the corresponding esters 1a-o significantly reduced the reaction time (up to 6 h) and good-to-excellent yields were achieved. Groups with electron-donating or -withdrawing effects at the aromatic ring of the ester did not have significant influences on the yield of targeted products. In addition, several selected 3,4-dih
...
ydro-2(1H)-quinoxalinones and 3,4dihydro-1,4-benzoxazin-2-ones on a gram-scale in the yields up to 92% were synthesized. The presented synthetic strategy has produced smaller amount of waste without by-products and with excellent values of green chemistry metrics (atom efficiency, reaction mass efficiency, E-factor and EcoScale).
Source:
Green Chemistry, 2017, 19, 3, 707-715
Projects: