Ruthenium(II) bipyridine complexes: from synthesis and crystal structures to electrochemical and cytotoxicity investigation
Authors
Baroud, Afya A.
Mihajlović-Lalić, Ljiljana E.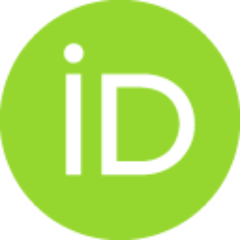 Gligorijević, Nevenka N.
Aranđelović, Sandra
Stanković, Dalibor M.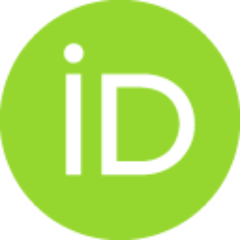 Radulović, Siniša S.
Van Hecke, Kristof
Savić, Aleksandar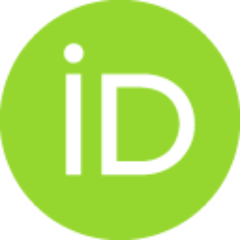 Grgurić-Šipka, Sanja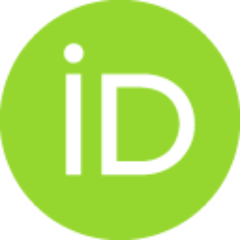 Article (Published version)

,
© 2017 Informa UK Limited, trading as Taylor & Francis Group
Abstract
Complexes 1-4, [Ru(L)(bpy)(2)]PF6, where bpy=2,2-bipyridine; HL=3-methylpyridine-2-carboxylic acid (HL1), 6-methylpyridine-2-carboxylic acid (HL2), 5-bromopyridine-2-carboxylic acid (HL3) and 6-bromopyridine-2-carboxylic acid (HL4), were synthesized and characterized. The electrochemical character of the complexes was investigated by cyclic voltammetry revealing two reversible reduction waves in the negative range of potentials, most likely due to a reduction of the bipyridine moiety. Cytotoxicity studies by MTT assay for 72h of drug action revealed that 2-4 exhibited moderate activity in cervical human tumor cells (HeLa). Complex 2 exhibited low activity in colon cancer LS-174 cells (180 +/- 10), while all complexes were devoid of activity in lung cancer A549 and non-tumor MRC-5 cells, up to 200M. Combinational studies of the most active complex 2, with pharmacological modulators of cell redox status, L-buthionine-sulfoximine (L-BSO) or N-acetyl-L-cysteine (NAC), showed that when L-BS
...
O potentiated, 2 induced a sub-G1 peak of the cell cycle in the HeLa cell line. UV-vis and cyclic voltammetry were performed in order to investigate the binding mode of 2 to DNA and suggested intercalation for the complex-DNA interaction. [GRAPHICS]
Keywords:
Ruthenium(II) bipyridine complexes / crystal structure / redox properties / cytotoxicity / DNA intercalation
Source:
Journal of Coordination Chemistry, 2017, 70, 5, 831-847
Funding / projects:
Collections
Institution/Community
Vinča