Enhanced photocatalytic degradation of methylene blue and methyl orange by ZnO:Eu nanoparticles
Authors
Trandafilović, Lidija V.
Jovanović, Dragana J.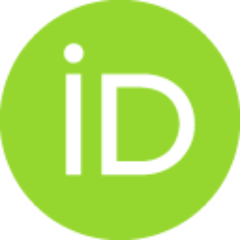 Zhang, X.
Ptasinska, Sylwia
Dramićanin, Miroslav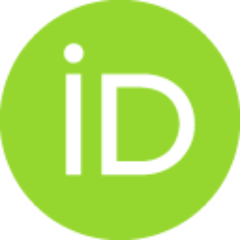 Article
Abstract
ZnO nanoparticles doped with different Eu3+ percentages were synthesized in water (ZnO: Eu(chi%)-W) and other solvents (methanol ZnO:Eu(chi%)-M and ethanol ZnO:Eu(chi%)-E). X-ray diffraction (XRD), transmission electron microscopy (TEM), X-ray photoelectron spectroscopy (XPS), optical absorption and photoluminescence (PL) spectroscopy were used for characterization of the nanoparticles. Our results showed influence of europium doping and solvents on size, particles agglomeration, light absorption and photo catalytic activity. Improvement in photocatalytical activity with addition of Eu3+ doping was detected. Particle size increased with Eu3+ doping in water samples, while it decreased in methanol. Agglomeration was more prominent in ZnO:Eu(chi%)-W samples. Greater amount of surface OH groups in case of ZnO:Eu(chi%)-M samples was detected by PL, XPS and FTIR measurements. Influence of europium doping, as an electron trap, and surface OH groups, as a hole trap, was studied in sunlight ph
...
otocatalytic degradation of cationic methylene blue (MB) and anionic methyl orange (MO). Improved photocatalytic behavior was discussed and influence of active species was further investigated using hole and hydroxyle radical scavengers. The degradation pathway of MB and MO, using high performance liquid chromatohraphy (HPLC), is also examined. (C) 2016 Elsevier B.V. All rights reserved.
Keywords:
Zinc oxide / Doping / Europium / Surface OH / Photocatalysis / Methylene blue / Methyl orange
Source:
Applied Catalysis. B: Environmental, 2017, 203, 740-752
Projects:
U.S. Department of Energy Office of Science, Office of Basic Energy Sciences [DE-FC02-04ER15533, 5098]