Measurement of the b(b)over-bar dijet cross section in pp collisions at root s=7TeV with the ATLAS detector
Authors
Aaboud, M.
Agatonović-Jovin, Tatjana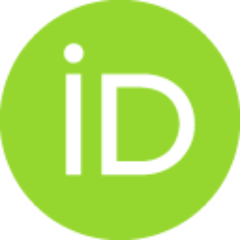 Bogavac, D.
Bokan, P.
Dimitrievska, A.
Krstić, Jelena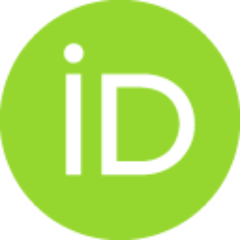 Mamužić, Judita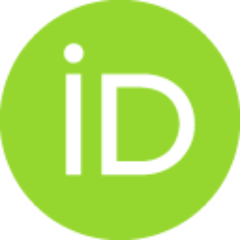 Marjanović, M.
Popović, D. S.
Sijacki, Dj.
Simić, Lj.
Vranješ, Nenad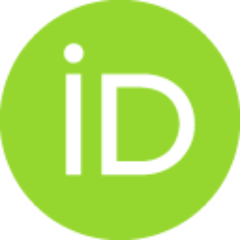 Vranješ Milosavljević, Marija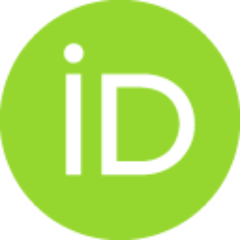 Živković, Lada
ATLAS Collaboration (ukupan broj autora: 2856)
Article (Published version)

Abstract
The dijet production cross section for jets containing a b-hadron (b-jets) has been measured in protonproton collisions with a centre-of-mass energy of root s = 7TeV, using the ATLAS detector at the LHC. The data used correspond to an integrated luminosity of 4.2 fb(-1). The cross section is measured for events with two identified b-jets with a transverse momentum pT GT 20GeV and a minimum separation in the eta-phi plane of Delta R = 0.4. At least one of the jets in the event is required to have p(T) GT 270GeV. The cross section is measured differentially as a function of dijet invariant mass, dijet transverse momentum, boost of the dijet system, and the rapidity difference, azimuthal angle and angular distance between the b-jets. The results are compared to different predictions of leading order and next-to-leading order perturbative quantum chromodynamics matrix elements supplemented with models for parton-showers and hadronization.
Source:
European Physical Journal C. Particles and Fields, 2016, 76, 12
Funding / projects:
ANPCyT, Argentina, YerPhI, Armenia, ARC, Australia, BMWFW, Austria, FWF, Austria, ANAS, Azerbaijan, SSTC, Belarus, CNPq, Brazil, FAPESP, Brazil, NSERC, Canada, NRC, Canada, CFI, Canada, CERN, CONICYT, Chile, CAS, China, MOST, China, NSFC, China, COLCIENCIAS, Colombia, MSMT CR, Czech Republic, MPO CR, Czech Republic, VSC CR, Czech Republic, DNRF, Denmark, DNSRC, Denmark, IN2P3-CNRS, France, CEA-DSM/IRFU, France, GNSF, Georgia, BMBF, Germany, HGF, Germany, MPG, Germany, GSRT, Greece, RGC, Hong Kong SAR, China, ISF, Israel, I-CORE, Israel, Benoziyo Center, Israel, INFN, Italy, MEXT, Japan, JSPS, Japan, CNRST, Morocco, FOM, Netherlands, NWO, Netherlands, RCN, Norway, MNiSW, Poland, NCN, Poland, FCT, Portugal, MNE/IFA, Romania, MES of Russia, Russian Federation, NRC KI, Russian Federation, JINR, MESTD, Serbia, MSSR, Slovakia, ARRS, Slovenia, MIZS, Slovenia, DST/NRF, South Africa, MINECO, Spain, SRC, Sweden, Wallenberg Foundation, Sweden, SERI, Switzerland, SNSF, Switzerland, Cantons of Bern and Geneva, Switzerland, MOST, Taiwan, TAEK, Turkey, STFC, United Kingdom, DOE, United States of America, NSF, United States of America, BCKDF, Canada, Canada Council, Canada, CANARIE, Canada, CRC, Canada, Compute Canada, Canada, FQRNT, Canada, Ontario Innovation Trust, Canada, EPLANET, European Union, ERC, European Union, FP7, European Union, Horizon 2020, European Union, Marie Sklodowska-Curie Actions, European Union, Investissements dAvenir Labex and Idex, France, ANR, France, Region Auvergne, France, Fondation Partager le Savoir, France, DFG, Germany, AvH Foundation, Germany, Herakleitos programme - EU-ESF, Thales programme - EU-ESF, Aristeia programme - EU-ESF, Greek NSRF, BSF, Israel, GIF, Israel, Minerva, Israel, BRF, Norway, Generalitat de Catalunya, Spain, Generalitat Valenciana, Spain, Royal Society, United Kingdom, Leverhulme Trust, United Kingdom, ICREA
Collections
Institution/Community
Vinča