Ferrocenyl chalcones with O-alkylated vanillins: synthesis, spectral characterization, microbiological evaluation, and single-crystal X-ray analysis
Authors
Muskinja, Jovana
Burmudzija, Adrijana
Ratkovic, Zoran
Rankovic, Branislav
Kosanic, Marijana
Bogdanović, Goran A.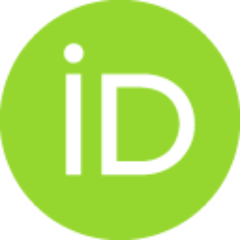 Novaković, Slađana B.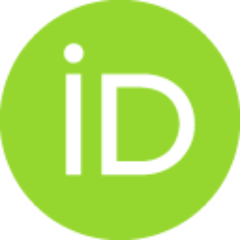 Article
Abstract
O-alkylated vanillin derivatives 2a-f and acetylferrocene react under Claisen-Schmidt conditions, resulting in good-to-high yields of the corresponding ferrocene chalcones 3a-f. None of the resultant compounds 3b-f has been previously described in the literature. All synthesized compounds were characterized by spectral and physical data, whereas two of them, 1-ferrocenyl-3-(4-ethoxy-3-methoxyphenyl)-prop-2-en-1-one (3b) and 1-ferrocenyl-3-(4-buthoxy-3-methoxy-phenyl)-prop-2-en-1-one (3e), were crystalline substances, suitable for single-crystal X-ray analysis, which confirmed undoubtedly their structures. Chalcones 3a-f were tested for their biological activity and demonstrated relatively good in vitro antimicrobial activity towards different strains of bacteria and fungi. The best antibacterial activity is expressed by compounds 3b and 3c, while compound 3d shows the best antifungal activity.
Keywords:
Vanillin / Ferrocene / Ferrocenyl chalcones / Microbial activity / Crystal structure
Source:
Medicinal Chemistry Research, 2016, 25, 9, 1744-1753
Projects: