Visible-light active mesoporous, nanocrystalline N,S-doped and co-doped titania photocatalysts synthesized by non-hydrolytic sol-gel route
Authors
Albrbar, Asma Juma
Đokić, Veljko R.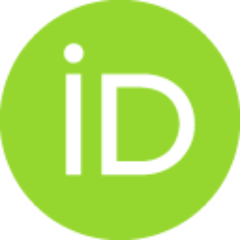 Bjelajac, Anđelika
Kovač, Janez
Ćirković, Jovana
Mitrić, Miodrag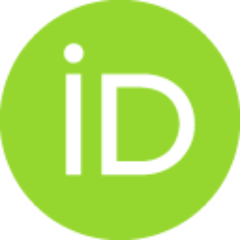 Janaćković, Đorđe T.
Petrovic, Rada
Article
Abstract
Visible-light active mesoporous N,S-doped and co-doped anatase TiO2 powders were synthesized by non-hydrolytic sol-gel route, starting from TiCl4 and Ti((OPr)-Pr-i)(4) dissolved in cyclohexane or dimethyl sulfoxide, later used as a S-doping agent. After drying in an inert atmosphere, the gels were annealed at 500 degrees C for 3 h, in air or ammonia flow, later used for N-doping. The undoped titania powder, obtained by annealing in air of the cyclohexane-based gel, was also annealed in ammonia to deduce which method is more efficient for N-doping: gel or powder annealing. The post-annealing in air after annealing in ammonia was optimized to attain the best photocatalytic activity for dye degradation under simulated visible light. The size of anatase nanocrystals decreased by doping and the specific surface area of the powders increased. The XPS analysis confirmed a successful substitution of Ti4+ by S(4+) and/or S(6+), which caused a very small band-gap narrowing. The gel annealing in
...
ammonia was much more efficient for interstitial nitrogen incorporation in TiO2 lattice than the powder annealing. The annealing in ammonia of the gel synthesized with dimethyl sulfoxide provided the highest visible-light activity owing to high specific surface area, appropriate mesoporosity and high photoabsorption due to efficient N,S co-doping. (C) 2016 Elsevier Ltd and Techna Group S.r.l. All rights reserved.
Keywords:
Visible-light photocatalytic activity / Non-hydrolytic sol-gel processing / Mesoporosity / N,S-doped TiO2
Source:
Ceramics International, 2016, 42, 15, 16718-16728
Projects: