Structure, Mechanical Properties, and High-Temperature Stability of ZrB2- and HfB2-Based Materials
Authors
Prikhna, T. O.
Lokatkina, A. S.
Barvitskyi, P. P.
Karpets, M. V.
Ponomaryov, S. S.
Bondar, A. A.
Büchner, B.
Werner, J.
Kluge, R.
Moshchil, V. E.
Borymskyi, O. I.
Devin, L. M.
Rychev, S. V.
Haber, R.
Yasar, Zeynep Ayguzer
Matović, Branko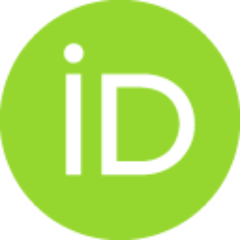 Rucki, M.
Prisyazhna, O. V.
Article (Published version)

Abstract
The structure, mechanical characteristics, and high-temperature stability in vacuum and air of ZrB2 and HfB2-based materials sintered at a high quasi-hydrostatic pressure (4.1 GPa) under hot pressing (at a pressure of 30 MPa) with and without SiC and Si3N4 additives have been studied. It has been shown that short-term sintering (4 min) under high pressure conditions and at a comparatively low temperature (1800°C) essentially improves the mechanical properties of these materials as compared to the similar materials synthesized by the other method (hot pressing and spark-plasma sintering). In the case of sintering at a high pressure (4.1 GPa), the addition of 20 wt % SiC to ZrB2 and 30 wt % SiC to HfB2 leads to a decrease in the specific gravity of ZrB2 and HfB2 and increases their hardness by 17 and 46% and fracture toughness by 40 and 21%, respectively. When SiC is added, there occurs the formation of solid solutions through the mutual diffusion of C and Si into the ZrB2 or HfB2 matrix
...
phases and the slight diffusion of Zr and Hf into SiC-enriched areas. The improvement of the mechanical properties of ZrB2 and HfB2 sintered at a high pressure without additives is explained by the formation of stronger bonds between the sintered material grains. The addition of SiC to ZrB2 slightly decreases the Young modulus, but increases the damping ability of the synthesized materials. The simultaneous addition of SiC and Si3N4 to ZrB2 leads to an increase in the hardness to a smaller extent, but results in a further increase in fracture toughness. The melting temperature in vacuum of sintered ZrB2 and HfB2 has proven to be much higher as compared to the materials with SiC additives. The composite material synthesized from a HfB2–30 wt % SiC mixture has a density ρ = 6.21 g/cm3 , a microhardness HV(9.8 N) = 38.1 ± 1.4 GPa, HV(49 N) = 27.7 ± 0.24 GPa, HV(98 N) = 26.3 ± 2.03 GPa, and a fracture toughness KІс(9.8 N) = 8.2 ± 0.2 MPa m0.5, KІс(49 N) = 6.8 ± 0.6 MPa m0.5, KІс(98 N) = 6.4 ± 0.11 MPa m0.5, which are much higher than the similar characteristics of HfB2 sintered under the same conditions, but without the additives.
Keywords:
refractory borides / SiC / Si3N4 / composites / ultrahigh-temperature materials / high-pressure high-temperature sintering / hot pressing / electron microscopy / mechanical properties / melting temperature in vacuum / high-temperature oxidation resistance / NATO [SPS G5773] / Bureau of the Department of Physical and Technical Problems of Materials Science of the National Academy of Sciences of Ukraine [III-5-23 (0786)]
Source:
Journal of Superhard Materials, 2023, 45, 5, 321-335
Collections
Institution/Community
Vinča
Related items
Showing items related by title, author, creator and subject.
Tadić, Marin; Nikolic, Dobrica; Panjan, Matjaž; Blake, Graeme R.

(

Journal of Alloys and Compounds

,

2015

)

Milošević, Nenad D.

(

Journal of Thermal Analysis and Calorimetry

,

2022

)

Matović, Branko; Maletaškić, Jelena; Prekajski-Đorđević, Marija D.; Maksimović, Vesna; Zagorac, Jelena B.; Yoshida, Katsumi; Yano, Toyohiko

(

Journal of the European Ceramic Society

,

2017

)