Synchrotron radiation photoemission spectroscopy study of the valence band electronic structure of Ag-Ag2S Janus nanoparticles for the development of nanomotors propelled by NIR light
Authors
Danilović, Danijela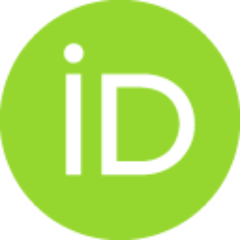 Božanić, Dušan K.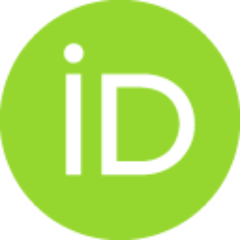 Pajović, J.
Garcia, G.A.
Nahon, L.
Marić, T.
Đoković, V.
Conference object (Published version)

Abstract
Silver-silver sulfide (Ag-Ag2S) hybrid nanosystem which consists of plasmonic metal Ag and narrow band gap semiconductor Ag2S is typically studied as a photocatalyst under visible and NIR light [1,2]. Janus morphology of this system is especially interesting due to the possibility of initiating two different chemical reactions that are spatially separated on two halves of the system. Here, we present the fabrication of Ag-Ag2S Janus nanoparticles and the examination of their valence electronic structure. For the investigation of the electronic structure of isolated nanoparticles, we performed synchrotron radiation vacuum ultraviolet photoelectron spectroscopy using the velocity map imaging (VMI) technique. By using two different photon energies, hν = 9.5 eV and hν = 11 eV, we obtained angle-resolved photoelectron images. Photoemission spectra and the dependence of the asymmetry parameter α on the binding energy are derived from VMI images using modified p-Basex inversion method [3]. In
...
addition, we coupled Ag-Ag2S nanoparticles to the TiO2 and studied the actuation of obtained hybrid nanosystem in a liquid medium under visible and NIR light.
Source:
PHOTONICA2023 : 9th International School and Conference on Photonics : book of abstracts; August 28 - September 1, 2023; Belgrade, 2023, 35-
Publisher:
Belgrade : Vinča Institute of Nuclear Sciences
Note:
IX International School and Conference on Photonics : PHOTONICA2023 : book of abstracts; August 28 - September 1, 2023; Belgrade