Key role of Nb5+ in achieving water-resistant red emission in K2Ta1-xNbxF7:Mn4+ phosphors
Authors
Wang, Yunfeng
Zhu, Qijian
Li, Junhao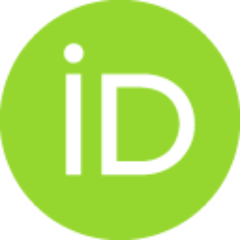 Milićević, Bojana R.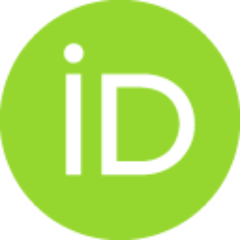 Zhou, Rongfu
Liu, Shuanglai
Zhang, Qiuhong
Huo, Jiansheng
Zhou, Jianbang
Article (Published version)

Abstract
Mn4+-activated fluoride is one of the most important red phosphors for white light-emitting diodes (WLEDs) with high color rendering index (CRI). Due to a lack of water resistance, their potential applications are limited. Although surface coating strategies improve the waterproof stability of fluoride red phosphors, they have downsides. It was found that Nb5+ plays an important role in improving the water resistance of Mn4+-activated oxyfluorides by preventing the hydrolysis of [MnF6]2-. In this work, the influence of Nb5+ on the waterproof stability of Mn4+-activated fluorides was explored. A set of synthesized K2Ta1-xNbxF7:Mn4+ phosphors exhibit tunable and superior water resistance. The photoluminescence (PL) intensity of the representative sample K2Ta0.6Nb0.4F7:5%Mn4+ remains nearly 100% of its initial value even after being immersed in water for 60 min, which is significantly higher than the commercial K2SiF6:Mn4+ red phosphor (8.7%). Our findings open up new possibilities for the
...
development of waterproof fluoride red phosphors. © 2023 Elsevier Ltd and Techna Group S.r.l.
Source:
Ceramics International, 2023, 49, 16, 27024-27029
Funding / projects:
National Nature Science Foundation of China [No. 52272143, 52102194]
Science and Technology Project of Guangzhou City [No. 2023A04J0299]
Major Science and Technology Project of Jiangxi Province-The Open Competition Mechanism to Select the Best Candidates [No. 20223AAE01003]
Guangdong Basic and Applied Basic Research Foundation [No. 2021A1515010449, 2021A1515110404, 2021A1515111159]
Major Science and Technology Project of Zhongshan City [No. 2022A1007]
GDAS' Project of Science and Technology Development [No. 2022GDASZH-2022010104, 2023GDASZH-2023010104]
Collections
Institution/Community
Vinča