Thermal Stability Improvement of Cr3+-Activated Broadband Near-Infrared Phosphors via State Population Optimization
Authors
Zhang, Qiuhong
Wei, Xiang
Zhou, Jianbang
Milićević, Bojana R.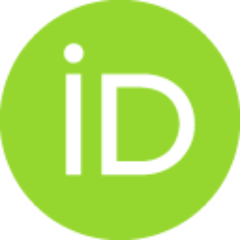 Lin, Litian
Huo, Jiansheng
Li, Junhao
Ni, Haiyong
Xia, Zhiguo
Article (Published version)

Abstract
Technological progress has accelerated the researches into broadband near-infrared (NIR) luminescent materials as next-generation intelligent NIR light sources; however, poor thermal stability restricts the applications of NIR phosphors. Herein, new insights into Cr3+-activated NIR phosphors with improved thermal stability are provided. The photoluminescence intensity originating from the 4T2→4A2 broadband emission of CaLu2Al4SiO12:Cr3+ (CLAS:Cr) with optimal electron occupation (4T2/2E) increases up to 118% at 475 K compared with that at room temperature, which is the best for Cr3+-activated broadband NIR phosphor. Accordingly, new ideas for the design of thermally stable phosphors are proposed by optimizing the thermal population between 4T2 and 2E states and electron migration from 2E to 4T2 state. Finally, multifunctional applications of CLAS:Cr in NIR fluorescence intensity ratio thermometry, X-ray detection, NIR phosphor-converted light-emitting diodes, and bio-imaging are demons
...
trated.
Keywords:
Cr3+ / near-infrared phosphors / photoluminescence / thermal stability
Source:
Advanced Optical Materials, 2023, 2300310-
Funding / projects:
National Natural Science Foundation of China [No. 51902063 and 52272143]
Major Science and Technology Project of Jiangxi Province-The Open Competition Mechanism to Select the Best Candidates [No. 20223AAE01003]
Guangdong Basic and Applied Basic Research Foundation [No. 2023A1515010166 and 2020A1515011556]
Major Science and Technology Project of Zhongshan City [No. 2022A1007]
GDAS' Project of Science and Technology Development [No. 2022GDASZH-2022010104 and 2023GDASZH2023010104]
Ministry of Science, Technological Development and Innovation of the Republic of Serbia
Collections
Institution/Community
Vinča