Hydroquinone-modified Mn4+-activated fluoride red phosphors with improved water-resistance
Authors
Liu, Feilong
Yingyuan, Chen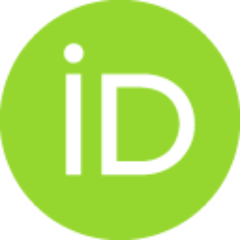 Milićević, Bojana R.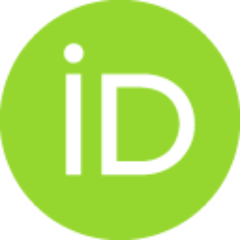 Jiang, Chunyan
Huang, Senchuan
Zhou, Lei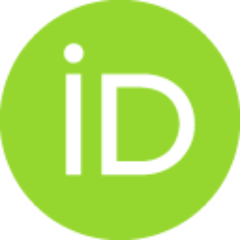 Zhou, Jianbang
Wu, Mingmei
Article (Published version)

Abstract
A facile strategy to modify the surface of K2SiF6:Mn4+ (KSFM) with commercially available hydrophilic hydroquinone (HQ) has been developed and waterproof stability (moisture resistance) of the KSFM has been significantly improved. It has been demonstrated that there are strong interactions between KSFM and HQ on the interface due to the hydrogen bonds of fluorine in KSFM with hydrogen in HQ. The relative luminous intensity of HQ-modified KSFM (denoted as KSFM-HQ) remained 99.7% of its initial value after immersion in water for 336 h, remarkable higher than that of KSFM which remained only 38.0%. It is proposed that the high water resistance of KSFM-HQ is achieved via two possible mechanisms: in situ decomposition of dark brown manganese (owing to the hydrolysis of [MnF6]2−) on the KSFM crystal surface and consequently the formation of a more protective Mn4+-free layer. The process effectively combines the advantages of transparent organic materials (herein HQ) before immersion in water
...
and durable moisture resistance of inorganic materials (herein K2SiF6) on surface after immersion in water. The importance of HQ loading on moisture-sensitive fluoride phosphors has been further confirmed by using HQ-treated K2GeF6:Mn4+ (KGFM) as an additional example. This strategy provides a one-of-a-kind way to the development of water-resistant Mn4+-doped fluoride phosphors with high luminous stability for potential applications in water-borne fluorescent anti-counterfeiting ink and even warm WLEDs operating in high humidity. © 2023
Keywords:
Hydrophilicity / Hydroquinone / K2SiF6:Mn4+ / Luminescence intensity / Moisture-resistant
Source:
Colloids and Surfaces A: Physicochemical and Engineering Aspects, 2023, 661
Funding / projects:
National Natural Science Foundation of China (NSFC) [No. 51802359, 52002411 and 51902355]
Yunnan [No. U1702254] and Guangdong [No. U1801253] Provinces
Guangdong Basic and Applied Basic Research Foundation [No. 2020A1515011556]
Ministry of Education, Science and Technological Development of the Republic of Serbia
Bilateral project China-Serbia "Highly efficient, thermally stable and moisture-resistant red-emitting Mn4+-activated single crystal phosphors for high performance warm wLEDs"
Collections
Institution/Community
Vinča