High-performance metal (Au,Cu)–polypyrrole nanocomposites for electrochemical borohydride oxidation in fuel cell applications
Authors
Milikić, Jadranka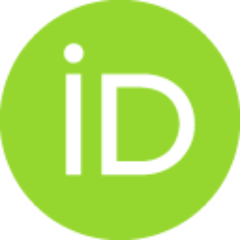 Tapia, Andres
Stamenović, Una
Vodnik, Vesna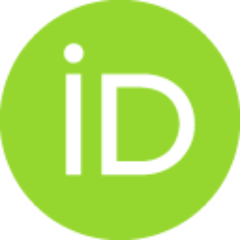 Otoničar, Mojca
Škapin, Srečo
Santos, Diogo M. F.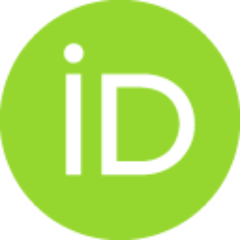 Šljukić, Biljana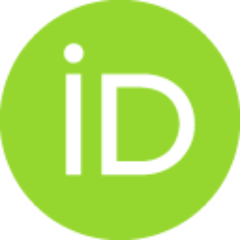 Article (Published version)

Abstract
Gold polypyrrole (AuPPy) and copper polypyrrole (CuPPy) nanocomposites were prepared by a simple one-step in situ oxidative polymerization of pyrrole monomer by Au3+ and Cu2+ ions. Owing to their characteristic physicochemical properties confirmed by optical and structural characterization methods, the behavior of these materials as electrocatalysts for borohydride oxidation reaction (BOR) was considered. BOR apparent activation energy was found to be 16 and 22 kJ mol−1 for AuPPy and CuPPy electrocatalyst, respectively. The stability of the two electrocatalysts was assessed by chronoamperometry. Moreover, fuel cell tests were carried out with AuPPy and CuPPy as anode electrocatalyst of a direct borohydride-peroxide fuel cell (DBPFC). Open circuit voltage (OCV) of 1.30 V was obtained with both AuPPy and CuPPy, with the OCV increasing to 1.45 V upon adding a small amount of carbon (AuPPy-C). The peak power density of a DBPFC with BOR at AuPPy-C anode and hydrogen peroxide reduction react
...
ion at Pt cathode was found to be ca. 162 mW cm−2 at 65 °C.
Keywords:
Borohydride oxidation reaction / Copper polypyrrole / Direct borohydride fuel cell / Gold polypyrrole / Nanocomposites
Source:
International Journal of Hydrogen Energy, 2022
Funding / projects:
Ministry of Education, Science and Technological Development, Republic of Serbia, Grant no. 200146 (University of Belgrade, Faculty of Physical Chemistry) (RS-200146)
Ministry of Education, Science and Technological Development, Republic of Serbia, Grant no. 200017 (University of Belgrade, Institute of Nuclear Sciences 'Vinča', Belgrade-Vinča) (RS-200017)
Fundacao para a Ciencia e a Tecnologia (FCT, Portugal) [contract no. IST-ID/156e2018]
D.M.F. Santos [IDP/04540/2020]
Collections
Institution/Community
Vinča