Ispitivanje radioaktivnosti suspendovanih čestica atmosfere uzorkovanih kaskadnim impaktorom niskog pritiska
Radioactivity Testing of Suspended Atmospheric Particles Sampled by Low Pressure Cascade Impactor
Authors
Forkapić, Sofija
Đorđević, Dragana
Đuričić-Milanković, Jelena
Čeliković, Igor T.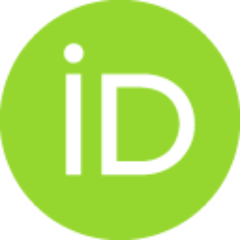 Kandić, Aleksandar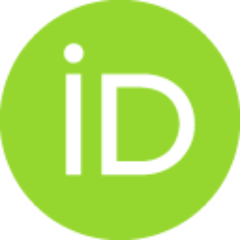 Hansman, Jan
Bikit, Kristina
Conference object (Published version)

,
© Institut za nuklearne nauke "Vinča"
Abstract
Glavni izvori aerozagađenja u Srbiji su energetski sektor u koji spadaju termoelektrane, toplane i pojedinačno grejanje domaćinstava, potom transportni sektor i industrijska aktivnost (rafinerije nafte, hemijska industrija, rudarstvo i sl.). Procenjeno je da je broj preranih smrti izazvanih aerozagađenjem u Srbiji, među najvećima u Evropi. Najvažniji parametri za praćenje su koncentracija čestica i njihova raspodela u veličini. Uzorkovanje suspendovanih čestica atmosfere (particulate matter - PM) frakcionisanih po veličini sprovedeno je u periodu od marta 2012. godine do decembra 2013. godine u suburbanom delu Beograda na pozadinskoj mernoj stanici Zeleno brdo, kao receptorskom mestu. Svaki šesti dan uziman je po jedan usrednjeni 48-časovni uzorak aerosolnih čestica razdvojenih na jedanaest intervala aerodinamičkih prečnika čestica (particle diameter - Dp) pomoću kaskadnog impaktora niskog pritiska prof. dr. Bernera - LPI 25/0,0085/2 u opsegu veličine čestica (0,0085 μm < Dp< 16 μm). T
...
ehnika mikrotalasne digestije korišćena je za razaranje sakupljenog depozita aerosolnih čestica iz šest krupnijih frakcija (0,27 μm < Dp< 16 μm). Koncentracije 25 ispitivanih elemenata su određene primenom indukovano spregnute plazme sa masenom spektrometrijom. Najzastupljeniji elementi u ispitivanom aerosolu su bili Ca, Fe, Al, K i Mg. Najveći procentualni udeo As, Cd, K, Pb i Sb bio je prisutan u frakcijama čestica finog moda, dok su u grubom modu dominirali Al, Ba, Ca, Cr, Fe, Mg, Mn i Ti. Naknadno je vršena i gama spektrometrijska analiza uzoraka. Jedan deo ispitivanja je obuhvatao merenje svake od 11 frakcija posebno, a drugi deo analizu svih 11 frakcija odjednom. Takođe, merene su i aktivnosti više različitih uzoraka iste frakcije. U spektru su nađeni u tragovima prirodni radionuklidi, dok radionuklidi veštačkog porekla nisu detektovani. U radu su diskutovane istražene korelacije dobijenih rezultata koncentracije aktivnosti radionuklida sa dominantnim elementarnim sastavom i dijametrom čestica, kao i moguće poreklo aerozagađenja.
The main sources of air pollution in Serbia are the energy sector, which includes thermal power plants, heating plants and individual heating of households, then the transport sector and industrial activity (oil refineries, chemical industry, mining, etc.). It is estimated that the number of premature deaths caused by air pollution in Serbia is among the highest in Europe. The most important parameters for monitoring are the concentration of particles and their size distribution. Sampling of suspended atmospheric particles (particulate matter - PM) fractionated by size was conducted in the period from March 2012 to December 2013 in the suburban part of Belgrade at the background measuring station Zeleno brdo, as a receptor site. Every sixth day, one averaged 48-hour sample of aerosol particles was taken, separated into eleven intervals of aerodynamic particle diameters (Dp) using a low-pressure cascade impactor prof. dr. Berner–LPI \25 /0.0085 /2. The microwave digestion technique was
...
used to destroy the collected aerosol particle deposit from the six tested size ranges: 0.27 ≤ Dp ≤ 0.53 μm, 0.53 ≤ Dp ≤ 1.06 μm, 1.06 ≤ Dp ≤ 2.09 μm, 2.09 ≤ Dp ≤ 4.11 μm, 4.11 ≤ Dp ≤ 8.11 μm and 8.11≤ Dp ≤ 16 μm. Concentrations of 25 test elements were determined using induced conjugated plasma by mass spectrometry. The most common elements in the tested aerosol were Ca, Fe, Al, K and Mg. The highest percentage of As, Cd, K, Pb and Sb was present in the fractions of fine mode particles, while in the coarse mode Al, Ba, Ca, Cr, Fe, Mg, Mn and Ti dominated. Subsequently, gamma spectrometric analysis of the samples was performed. One part of the study included the measurement of each of the 11 fractions separately, and the other part the analysis of all 11 fractions at once. Also, the activities of several different samples of the same fraction were measured. Traces of natural radionuclides were found in the spectrum, while radionuclides of artificial origin were not detected. The paper discusses the investigated correlations of the obtained results of the activity concentrations of radionuclides with the dominant elemental composition and particle diameter, as well as the possible origin of air pollution.
Source:
31. симпозијум ДЗЗСЦГ : зборник радова, 2021, 92-100
Publisher:
Institut za nuklearne nauke "Vinča"
Društvo za zaštitu od zračenja Srbije i Crne Gore
Funding / projects:
Collections
Institution/Community
Vinča