Comments on the article entitled Adsorption of strontium on different sodium-enriched bentonites by Sonja R. Marinovic, Marija J. Ajdukovic, Natasa P. Jovic-Jovicic, Tihana M. Mudrinic, Bojana N. Nedic-Vasiljevic, Predrag T. Bankovic and Aleksandra D. Milutinovic-Nikolic, published in the Journal of the Serbian Chemical Society, volume 82, issue 4, 2017, pp. 449–463
Коментари на рад под насловом Адсорпција стронцијума на различитим натријумом измењеним бентонитима, Аутори: Сања Мариновић, Марија Ајдуковић, Наташа Јовић-Јовичић, Предраг Бранковић, Тихана Мудринић, Бојана Недић-Васиљевић и Александра Милутиновић-Николић, објављеног у Journal of the Serbian Chemical Society, volume 82, issue 4, 2017, стр. 449–463
Authors
Milonjić, Slobodan K.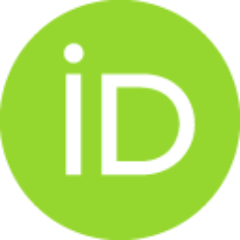 Other (Published version)

Abstract
Recently, Marinovic et al. have presented a study on the adsorption of strontium on different sodium-enriched bentonites. However, some experimental procedures and methods used, as well as presentation and interpretation of some data, are questionable, i.e., erroneous.
Недавно је у Journal of the Serbian Chemical Society објављен рад (JSCS 82(2017)449–463) под насловом "Адсорпција стронцијума на различитим натријумом измењеним бентонитима", чији су аутори Сања Мариновић, Марија Ајдуковић, Наташа Јовић-Јовичић, Предраг Банковић, Тихана Мудринић, Бојана Недић-Васиљевић и Александра Милутиновић-Николић. Циљ ових добронамерних коментара је био да се укаже на: погрешно израчунавање појединих величина, грешке у и нтерпретацији добијених/израчунатих резултата као и грешке изнете у закључцима рада. Аутор ових коментара верује да ће изнети коментари бити од користи не само ауторима предметног рада већ и осталим ауторима и рецензентима који раде у области адсорпције/сорпције из раствора.
Keywords:
Adsorption / bentonites / problematic interpretation
Source:
Journal of the Serbian Chemical Society, 2018, 83, 3, 391-393