Up-conversion Luminescence in Ho3+ and Tm3+ co-doped Y2O3 :Yb3+ Fine Powders
Аутори
Lojpur, Vesna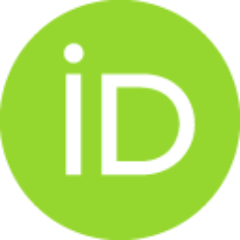 Nikolić, M.
Mančić, Lidija
Dramićanin, Miroslav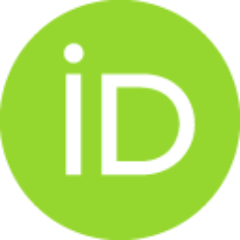 Milošević, Olivera
Остала ауторства
Mitić, Vojislav V.
Obradović, Nina
Mančić, Lidija
Конференцијски прилог

Апстракт
Fine yttrium oxide powders doped with Yb3+ and co-doped either with Tm3+ or Ho3+ were synthesized via spray pyrolysis at 900 °C using 0.1 M nitrate precursor. Synthesized powders were additionally thermally treated at 1100 °C for 24h. The characterization was done through X-ray powder diffraction (XRPD), scanning electron microscopy (SEM) and photoluminescent measurements (PL). Generation of cubic bixbyte-structure with space group Ia-3 is confirmed in all samples. Spherical particles with the mean size of ~ 380 nm generated through volume precipitation and collision of much smaller nano grains expose certain degree of porosity which increase further with the powder calcination. Powder's optical characterization includes infrared, visible and ultraviolet spectra measurements as well as determination of the lifetime. The amplified emission intensities and enhanced lifetime in thermally treated samples are correlated with the powders morphological and structural changes.
Кључне речи:
yttrium oxide powders / doping / spray pyrolysis
Извор:
The First Serbian Ceramic Society Conference "Advanced Ceramics and Application" May 10-11, 2012: Program and the Book of Abstracts, 2012, 26-26
Издавач:
Belgrade : Serbian Ceramic Society
Пројекти:
ISBN: 9788691562700
[ Google Scholar ]
Колекције