Carrier Control in Polycrystalline ZnO:Ga Thin Films via Nitrogen Implantation
Аутори
Shtereva, K. S.
Novotny, I.
Tvarozek, V.
Vojs, Marian
Flickyngerova, S.
Sutta, P.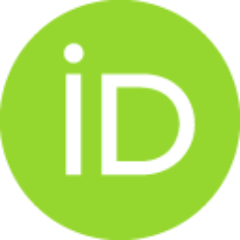 Vincze, A.
Milosavljević, Momir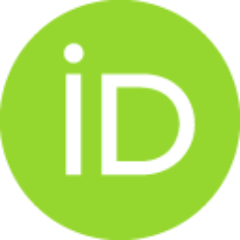 Jeynes, C.
Peng, N.
Чланак у часопису
Апстракт
The electrical characteristics of gallium-doped zinc oxide (ZnO:Ga) thin films prepared by rf diode sputtering were altered via nitrogen implantation by performing two implants at 40 keV and 80 keV with doses of 1 x 10(15) and 1 x 10(16) cm(-2) to achieve a p-type semiconductor. An implantation of 1 x 10(15) cm(-2) N+-ions yielded a p-type with hole concentrations 10(17)-10(18) cm(-3) in some as-implanted samples. The films annealed at temperatures above 200 degrees C in O-2 and above 400 degrees C in N-2 were n-type with electron concentrations 10(17)-10(20) cm(-3). The higher nitrogen concentration (confirmed by SRIM and SIMS), in the films implanted with a 1 x 10(16) cm(-2) dose, resulted in lower electron concentrations, respectively, higher resistivity, due to compensation of donors by nitrogen acceptors. The electron concentrations ratio n((1) (x) (1015))/ n((1 x 1016)) decreases with increasing annealing temperature. Hall measurements showed that 1 x 10(16) cm(-2) N-implanted fi
...
lms became p-type after low temperature annealing in O-2 at 200 degrees C and in N-2 at 400 degrees C with hole concentrations of 3.2 x 10(17) cm(-3) and 1.6 x 10(19) cm(-3), respectively. Nitrogen-implanted ZnO:Ga films showed a c-axes preferred orientation of the crystallites. Annealing is shown to increase the average transmittance ( GT 80%) of the films and to cause bandgap widening (3.19-3.3 eV). (C) 2012 The Electrochemical Society. All rights reserved.
Извор:
ECS Journal of Solid State Science and Technology, 2012, 1, 5, P237-P240
Пројекти:
Slovak Research and Development Agencies [VEGA 1/0459/12, 1/0787/09], APVV [LPP-0094-09, SK-SRB-0012-09], CENTEM [CZ.1.05/2.1.00/03.0088], R and D OP from the ERDF of the MEYS CR
ISSN: 2162-8769 (print)
[ Google Scholar ]
Колекције