Characterization of in situ prepared nanocomposites of PS and TIO2 nanoparticles surface modified with alkyl gallates: Effect of alkyl chain length
Authors
Džunuzović, Enis S.
Džunuzović, Jasna V.
Radoman, Tijana S.
Marinović-Cincović, Milena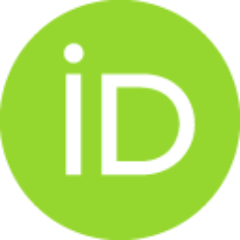 Nikolic, Ljubisa B.
Jeremić, Katarina B.
Nedeljković, Jovan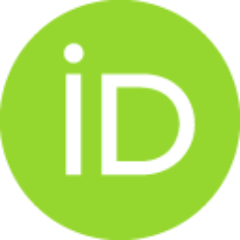 Article
Abstract
Incorporation of surface modified TiO2 nanoparticles into polystyrene (PS) matrix was achieved by in situ bulk radical polymerization of styrene. The surface of TiO2 nanoparticles was modified with four amphiphilic esters of the gallic acid (octyl, decyl, lauryl and cetyl gallate), which have different lengths of hydrophobic alkyl chain (C8C16). FTIR and UV-Vis spectroscopy measurements confirmed the formation of a charge transfer complex between surface Ti atoms and gallic esters. Microstructural characterization of the synthesized nanocomposites revealed that the best dispersion of TiO2 nanoparticles in PS was achieved when the TiO2 surface was modified with octyl gallate. The presence of surface modified TiO2 nanoparticles by different alkyl gallates does not have an influence on the molecular weight and glass transition temperature of PS matrix. On the other hand, thermal and thermo-oxidative stability of PS were significantly improved by incorporation of surface modified TiO2 nano
...
particles. The most pronounced improvement of thermal and thermo-oxidative stability was observed for TiO2 nanoparticles surface modified with octyl gallate. POLYM. COMPOS., 2013. (c) 2013 Society of Plastics Engineers
Source:
Polymer Composites, 2013, 34, 3, 399-407
Projects: