Analysis of dynamic mechanical, thermal and surface properties of poly(urethane-ester-siloxane) networks based on hyperbranched polyester
Само за регистроване кориснике

Аутори
Džunuzović, Jasna V.
Pergal, Marija V.
Poreba, Rafal
Vodnik, Vesna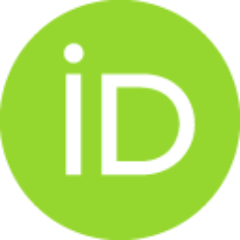 Simonovic, Branislav R.
Spirkova, Milena
Jovanovic, Slobodan
Чланак у часопису
Апстракт
Six polyurethane networks were synthesized from Boltorn (R) hyperbranched polyester of the second pseudo generation, alpha,omega-dihydroxy-(ethylene oxide-poly(dimethylsiloxane)-ethylene oxide) (EO-PDMS-EO) and 4,4-methylenediphenyl diisocyanate. The effect of the EO-PDMS-EO content on the properties of prepared polyurethanes was investigated by dynamic mechanical thermal analysis (DMTA), differential scanning calorimetry (DSC), thermogravimetric analysis (TGA), scanning electron microscopy (SEM), swelling measurements, water contact angle and water absorption. Different techniques (FTIR peak deconvolution, DMTA and SEM) revealed that decrease of EO-PDMS-EO content promotes microphase separation in the synthesized polyurethanes. Samples synthesized with higher EO-PDMS-EO content have more hydrophobic surface and better waterproof performances, but lower crosslinking density. TGA results suggest that thermal stability of the synthesized polyurethane networks in nitrogen is significantly
...
affected by the mutual influence of the crosslinking density and EO-PDMS-EO content. The results obtained in this work indicate that the synthesis of polyurethanes based on hyperbranched polyester and EO-PDMS-EO leads to the creation of networks with good thermal, thermomechanical and surface properties. (C) 2012 Elsevier B.V. All rights reserved.
Кључне речи:
Polyurethane network / Hyperbranched polyester / Poly(dimethylsiloxane) / Dynamic mechanical properties / Thermal properties
Извор:
Journal of Non-crystalline Solids, 2012, 358, 23, 3161-3169
Пројекти:
Czech Science Foundation (GACR) [P108/10/0195]
ISSN: 0022-3093 (print)
[ Google Scholar ]
Колекције