Centrality dependence of dihadron correlations and azimuthal anisotropy harmonics in PbPb collisions at root s(NN)=2.76 TeV
Аутори
Chatrchyan, S.
Adzic, P.
Đorđević, Miloš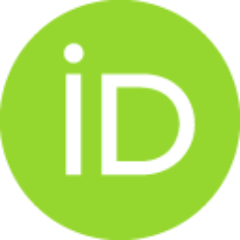 Ekmedzic, M.
Krpic, D.
Milošević, Jovan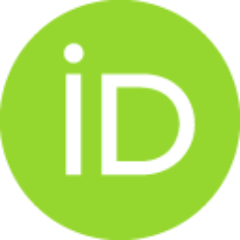 Milenović, Predrag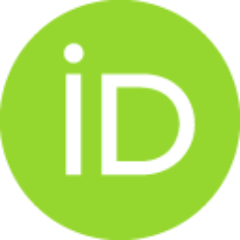 Rekovic, V.
CMS Collaboration (ukupan broj autora: 2271)
Чланак у часопису
Апстракт
Measurements from the CMS experiment at the LHC of dihadron correlations for charged particles produced in PbPb collisions at a nucleon-nucleon centre-of-mass energy of 2.76 TeV are presented. The results are reported as a function of the particle transverse momenta (p(T)) and collision centrality over a broad range in relative pseudorapidity (Delta eta) and the full range of relative azimuthal angle (Delta phi). The observed two-dimensional correlation structure in Delta eta and Delta phi is characterised by a narrow peak at (Delta eta, Delta phi) approximate to (0, 0) from jet-like correlations and a long-range structure that persists up to at least vertical bar Delta eta vertical bar = 4. An enhancement of the magnitude of the short-range jet peak is observed with increasing centrality, especially for particles of p(T) around 1-2 GeV/c. The long-range azimuthal dihadron correlations are extensively studied using a Fourier decomposition analysis. The extracted Fourier coefficients ar
...
e found to factorise into a product of single-particle azimuthal anisotropies up to p(T) approximate to 3-3.5 GeV/c for at least one particle from each pair, except for the second-order harmonics in the most central PbPb events. Various orders of the single-particle azimuthal anisotropy harmonics are extracted for associated particle p(T) of 1-3 GeV/c, as a function of the trigger particle p(T) up to 20 GeV/c and over the full centrality range.
Извор:
European Physical Journal C. Particles and Fields, 2012, 72, 5
Пројекти:
FMSR (Austria), FNRS (Belgium), FWO (Belgium), CNPq (Brazil), CAPES (Brazil), FAPERJ (Brazil), FAPESP (Brazil), MES (Bulgaria), CERN, CAS (China), MoST (China), NSFC (China), COLCIENCIAS (Colombia), MSES (Croatia), RPF (Cyprus), Academy of Sciences (Estonia), NICPB (Estonia), Academy of Finland, MEC (Finland), HIP (Finland), CEA (France), CNRS/IN2P3 (France), BMBF, Germany, DFG (Germany), HGF (Germany), GSRT (Greece), OTKA (Hungary), NKTH (Hungary), DAE (India), DST (India), IPM (Iran), SFI (Ireland), INFN (Italy), NRF (Korea), WCU (Korea), LAS (Lithuania), CINVESTAV (Mexico), CONACYT (Mexico), SEP (Mexico), UASLP-FAI (Mexico), MSI (New Zealand), PAEC (Pakistan), SCSR (Poland), FCT (Portugal), JINR (Armenia), JINR (Belarus), JINR (Georgia), JINR (Ukraine), JINR (Uzbekistan), MON (Russia), RosAtom (Russia), RAS (Russia), RFBR (Russia), MSTD (Serbia), MICINN (Spain), CPAN (Spain), Swiss Funding Agencies (Switzerland), NSC (Taipei), TUBITAK (Turkey), TAEK (Turkey), STFC (United Kingdom), DOE (USA), NSF (USA), European Union, European Research Council (European Union), Leventis Foundation, A.P. Sloan Foundation, Alexander von Humboldt Foundation, Belgian Federal Science Policy Office, Fonds pour la Formation a la Recherche dans lIndustrie et dans lAgriculture (FRIA-Belgium), Agentschap voor Innovatie door Wetenschap en Technologie (IWT-Belgium), Council of Science and Industrial Research, India