The Bloch-Gruneisen function of arbitrary order and its series representations
Аутори
Cvijović, Đurđe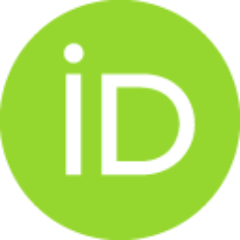 Чланак у часопису
Апстракт
We derive several series representations for the Bloch-Gruneisen function of an arbitrary (integer or noninteger) order and show that it is related to other, more familiar special functions more commonly used in mathematical physics. In particular, the Bloch-Gruneisen function of integer order is expressible in terms of the Bose-Einstein function of different orders.
Кључне речи:
Bloch-Gruneisen formula / Bloch-Gruneisen function / Bose-Einstein function / Debye function / polylogarithm / incomplete gamma function / electrical resistivity
Извор:
Theoretical and Mathematical Physics, 2011, 166, 1, 37-42
Пројекти:
Ministry of Science of the Republic of Serbia [142025, 144004]
Related items
Showing items related by title, author, creator and subject.
Andreev, V. A.; Davidovic, D. M.; Davidovic, L. D.; Davidović, Milena D.; Man'ko, V. I.; Man'ko, M. A.

(

Theoretical and Mathematical Physics

,

2011

)

Andreev, V. A.; Davidovic, D. M.; Davidovic, L. D.; Davidović, Milena D.

(

Physica Scripta

,

2011

)

Nanda, B. R. K.; Sherafati, M.; Popović, Zoran S.; Satpathy, S.

(

New Journal of Physics

,

2012

)