Some discrete Fourier transform pairs associated with the Lipschitz-Lerch Zeta function
Аутори
Cvijović, Đurđe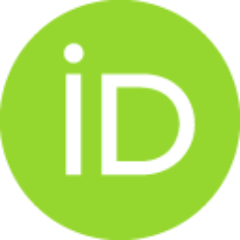 Srivastava, H. M.
Чланак у часопису
Апстракт
It is shown that there exists a companion formula to Srivastavas formula for the Lipschitz-Lerch Zeta function [see H.M. Srivastava, Some formulas for the Bernoulli and Euler polynomials at rational arguments, Math. Proc. Cambridge Philos. Soc. 129 (2000) 77-84] and that together these two results form a discrete Fourier transform pair. This Fourier transform pair makes it possible for other (known or new) results involving the values of various Zeta functions at rational arguments to be easily recovered or deduced in a more general context and in a remarkably unified manner. (C) 2009 Elsevier Ltd. All rights reserved.
Кључне речи:
Hurwitz-Lerch Zeta function / Lipschitz-Lerch Zeta function / Lerch Zeta function / Hurwitz Zeta function / Riemann Zeta function / Legendre chi function / Bernoulli polynomials / Bernoulli numbers / Discrete Fourier transform
Извор:
Applied Mathematics Letters, 2009, 22, 7, 1081-1084
Пројекти:
Ministry of Science of the Republic of Serbia [144004], Natural Sciences and Engineering Research Council of Canada [OGP0007353]
ISSN: 0893-9659 (print)
[ Google Scholar ]
Колекције
Related items
Showing items related by title, author, creator and subject.
Andreev, V. A.; Davidovic, D. M.; Davidovic, L. D.; Davidović, Milena D.; Man'ko, V. I.; Man'ko, M. A.

(

Theoretical and Mathematical Physics

,

2011

)

Nanda, B. R. K.; Sherafati, M.; Popović, Zoran S.; Satpathy, S.

(

New Journal of Physics

,

2013

)

Nanda, B. R. K.; Sherafati, M.; Popović, Zoran S.; Satpathy, S.

(

New Journal of Physics

,

2012

)